Women. Beautiful women, talented women, sports star women, impressive women, model women, exquisite women, movie women, weather women, commercial women, amazing women, surfer women, funny women, delicious women, pop star women, artistic women, rock star women, reality TV women, government women, spicy women, great women, newsreader women, hypnotic women, Bonds women, incredible women, gutsy women, blogger women, wonderful women, soap star women, brilliant women, extraordinary women, politician women, TV presenter women, fitness women, stunning women, magnificent women, sexy women, cool women, HOT women.
Yes, welcome to the 2015 MAXIM HOT 100 — our annual, eclectic and definitive list of the most gifted and gorgeous Australian women who have impressed — and undressed — this year. There's an abundance of fine femmes who have wowed us with their aptitude, intellect, sexiness, humour, coolness, physical attributes, and overall mega-talents, for you to feast your eyes on. Here's the Top 10. For the full list purchase the November issue of MAXIM Australia, then sit back, grab a beer, and enjoy the super-sizzling special edition of MAXIM — and feel free to to tell us what you think at maxim@maxim.com.au
Cheers,
Santi Pintado
EDITOR-IN-CHIEF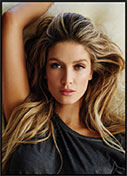 1
Delta Goodrem
There was just no stopping our HOT 100 No.1 woman in 2015. This year, not only did Delta add yet another career number one hit to her swag with latest single "Wings", but she once again killed it on The Voice, looking sexy as ever as she danced and swivelled in that chair. What's more, she recently landed the lead role of Grizabella in Andrew Lloyd Webber's Australian production of CATS. In short, topping this list is simply a no-brainer. Turn the page for our chat with the delightful Miss Goodrem.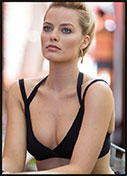 2
Margot Robbie
Apart from futurists, and MAXIM's resident psychiatrist, nobody likes to dwell in the past. Which brings us to Margot Robbie, who has moved on from The Wolf of Wall Street – her next big project is the upliftingly titled Suicide Squad, which will no doubt set screens ablaze. But to us she'll always be "The Duchess" — naked and writhing around in a pile of money. Make it raaaaain, Margot!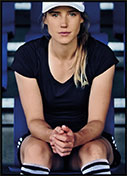 3
Ellyse Perry
What to say about Ellyse Perry that we, or any other pieces of writing about Ellyse Perry, haven't already? Should we mention she's a dual international? Nope, and that's not really the case now, with cricket, not football, being her primary sport. Should we mention she's super-marketable? Nope. Should we mention she looks just as good off the field as she does on it? Nope, but that is saying something, given her stellar showing during The 2015 Women's Ashes series. Hmm, might be best just to leave this entry blank.
4
Sam Frost
The Bachelor refugee-turned-The Bachelorette protagonsist is a pretty special girl, as we all discovered when she opened up to the nation on channel Ten's televised fairytale. And when it came to posing for MAXIM, it took a little inspiration from a living legend to convince her it was the right move: "I'm a closet Jen Hawkins fan, and she has posed for you guys before, so that pushed me over the line," Sam told us. Something else tells us we haven't seen the last of her in these pages. Stay tuned!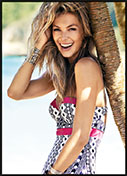 5
Jennifer Hawkins
Writing to describe the effect Jennifer Hawkins has on us is difficult as no new adjectives have been invented since she appeared on the cover of the debut issue of MAXIM Australia over four years ago. We can, however, tell you when she feels sexiest: "If someone special tells you that you're sexy, that's the best," Jen revealed to us. Sadly, that "someone special" is not us, but we can keep dreaming, people!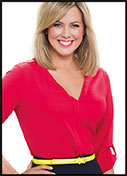 6
Samantha Armytage
As you would suspect, the person who knows Samantha Armytage best is… her Sunrise co-host David "Kochie" Koch. During a confab with Kyle and Jackie O on KIIS FM radio, Kochie dropped the following tidbits: "She's certainly wild, she likes a drink." Cool. Also of note is that Sam is single but only interested in tall, athletic men. This, according to Kochie. Again. We really don't know how you manage to put up with him so early every morning, Sammy. Kudos to you.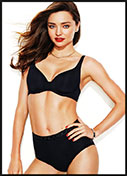 7
Miranda Kerr
Gunnedah's very own has really stepped up her social media game as of late. A bit strange, as Miranda has never been one to need prompting when it comes to public displays of leg/arm/chest/shoulder/etc… Throw in a few goofy pics, and the occasional obscured nude, and you've secured your place in the upper echelons of the MAXIM HOT 100 yet again, Ms Kerr. Congrats!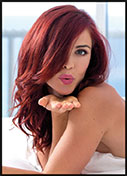 8
Lauren Brant
This time last year we predicted a huge 2015 for this former Hi-5 member and she hasn't disappointed. Lauren was one ballsy contestant on I'm A Celebrity…Get Me Out Of Here!, downing any rancid food thrown at her in the eating challenges — from fried rat's feet to pig's testicles, she was a trooper. Sure, LB has had her fair share of controversy this year, but her biggest highlight has been gracing the cover of MAXIM twice! "It is always such a fun experience shooting for you guys and I'm thrilled my first cover was so well-received that you asked me back to do another," she says.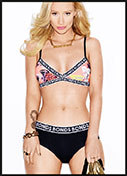 9
Iggy Azalea
It's hard getting to the top and, with so much going on in the MAXIM HOT 100 universe, it's even tougher staying there. No.1 last year, Iggy's dropped a few spots in 2015 but we love her all the same — though clearly not as much as her NBA fiancé, Nick "Swaggy P" Young from the Los Angeles Lakers. Her Bonds campaign this year was on fire, and we can't wait to see if her next sonic endeavour, Digital Distortion (out next year), is equally hot.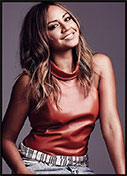 10
Jessica Mauboy
Having performed at both the ICCCricket World CupOpening Ceremony in February, and the NRL Grand Final in early October, our resident pop superstar is clearly the go-to girl for big sporting events. Add to this 16 ARIA nominations (a few of which Jess will no doubt win at the ceremony on November 26), an upcoming new album, and the release of a signature fragrance called Be Beautiful, and you've got one of the most accomplished Australians under-30. #muchrespect
For the full article grab the November 2015 issue of MAXIM, in stores from October 22 to November 18.
To grab a digital copy CLICK HERE. All past issues available for download.
To subscribe CLICK HERE. Australian residents only.
iPad Application also available. CLICK HERE. All past issues available for download.