Australian singer-songwriter and multi-instrumentalist, Xavier Rudd, releases his ninth studio album Storm Boy this month and is here to take us through it track by track…
1. "Walk Away": Sometimes we cling onto things emotionally for much longer than it we should from the fear of uncertainty of whether we'll truly be able to hold our own on a new road. It can take years to find the strength to finally let go.
2. "Keep It Simple": Imagine if the whole world remembered how to work this road together and how to focus our attention solely on the planet that we're messing.
3. "Storm Boy": Kookaburra calls just like he knows and I call right back yes I'm home, he's been with me, he's watched me grow through the rainy days and the rocky roads. Now everybody smiles in the setting sun and sighs with contentment when the day is done, hand in hand with the one you love feeling blessed by the magic of the moon above. We're just living in this beautiful world.
4. "Honeymoon Bay": Inspired by the rock art and dreaming stories of the ancient Kimberley, it's important to remember that the magic lives on and each day we are creating our own dreaming stories to be passed down through time and to be honoured with pride and intuitive reflection throughout the process.
5. "Fly Me High": The most potent wisdom arrives through the greatest struggles. To take these tests in life and to understand them when the storm has passed over, and the skies are clear, is a great gift. Only then can we truly make the right choices in honour of our hearts and build a secure fence around them with a clear gateway to the purest love.
6. "Gather The Hands": This touches on the weight of oppression forced on indigenous cultures around the world.
7. "Best That I Can": Life is complicated and we all have completely different paths. Some people's circumstances are unfathomable to another and some are simple. No matter where, why or how we end up, we can really only strive to do the best we can.
8. "Feet On The Ground": Got my feet on the ground again, found my place and I'm here to stay and what I see I will give to you.
9. "Growth Lines": Sometimes to love someone you have to let them go. The true test is to be able to let them go with love.
10. "True To Yourself": Man on the street with his cardboard box, feeding his dog with his change. Told me he loved her with all his heart and without her he'd never be the same. Sometimes at night when I close my eyes I think of them cold in the rain, as long as he's holding her close by his side together they'll always be OK.
11. "Before I Go": Before I go can I hold you close. Because your light fills up my soul and its plain to see on those lonely nights that I just need you by my side.
12. "True Love": I had this song idea for years and something was keeping me from writing any lyrics, but I knew it was special. Eventually I wrote it for my wife and sang it at our wedding but its frame was with me long before I met her.
13. "Times Like These": I believe in the people standing tall in times like these, hands raised with intentions to heal the world.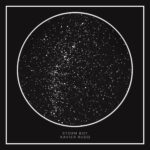 XAVIER RUDD'S ALBUM STORM BOY IS OUT NOW
For the full article grab the June 2018 issue of MAXIM Australia from newsagents and convenience locations. Subscribe here.