We catch up with Sydney three-piece rockers DMA'S to wax lyrical talk about their hugely-anticipated third album, THE GLOW. They give us this exclusive track-by-track lowdown…
DMA'S TRIO (from left to right): Johnny Took, Matt Mason and Tommy O'Dell
TRACK 1: "Never Before"
Written as an album opener this tune really expresses where we wanted to take aspects of the new album. Essentially it's a groove track that is influenced by '90s dance psychedelia and '80s synth. We experimented with heaps of different sounds synths and percussion and kind of let loose a little on this one — it was so much fun to record. It's unique for us in the sense that the song is not so much about vocal and melodic drive but rather groove and rhythmic performance.
TRACK 2: "The Glow"
This track was on the short list for the first album but we knew something wasn't quite right with it and it could be better, have more magic. So we shelved it for a few years although we always knew it was a special song, but at that time in our musical minds it wasn't working. Eventually we brought it back to life in a studio session, years later. Mason wrote a riff that really elevated the tune, gave the song a more triumphant euphoric vibe and soon followed a post chorus that took it into a singalong rocky anthem territory. We knew after all this time the song had all the parts we were looking for. "The Glow" is a great expression of DMA'S collaborative song writing sensibilities and portrays the connection we have with our music, knowing when a tune is truly ready and has found its potential. Emotionally, this song explores ideas of wanting more out of life but not knowing how to get there.
TRACK 3: "Silver"
Originally an old song, I (Tooky) had written for a country band I was in. During the transition into DMA's Tommy heard it and had asked if he could sing it. The song had never felt like it was finished — there's a bunch like this where I sit on them until the right moment to come back to it. When we did pre-production on "Silver" with Scott Horscroft, Tommy pulled out his phone with a voice memo that he'd made while waking up in the middle of the night and sang into his phone in his bed. We always knew it was a good song and it wasn't until this final piece of the puzzle which really meant it was special.
TRACK 4: "Life Is A Game Of Changing"
This was mainly written when I (Tooky) first moved to Edinburgh and at the same time was getting into sequences and drum machines. The middle 8 was written two years prior when we were mucking around with track while we were living above a pub. It was a demo called "I Don't Wanna Get Lost" and we used it as a "walk on" song for a few UK tours. The riff is a vocal melody Mason had, which Stuart Price suggested we turn it into a guitar riff.
TRACK 5: "Criminals"
The newest song on the album, this was written only weeks before our session with Stuart Price in L.A.. We demoed the song about four times to really refine the melody and lyrics and make the song as coherent and accessible as we could. We knew it would be the tune where we explored more "pop sensibilities" that, in itself, for a band like us we found quite challenging. A personal favourite of mine (Tommy) because it really pushes our personal boundaries and probes into a territory we never thought we would go down. Certainly the most divisive song on the album, I imagine some fans will love and others may not.
TRACK 6: "Strangers"
I (Mason) wrote this song on an old piano a close friend gave to me. We tried servicing it to a few singers that wanted to hear some songs we wrote, although I'm glad no-one wanted to use it to be honest because I love it.
TRACK 7: "Learning Alive"
I (Tooky) was talking with my partner Hayley about how there are actually lots of people in this world who are really sad, and finding that happiness comes from plenty of trial and error and this song is about that reflection and working out that sometimes the happiness comes from growing with another. The lyrics "I'm on your side, I'm on your side" are a testament to this. I wrote this song on the piano at my folks' home, which is also the piano that "In The Air" and "Step Up The Morphine" were written on.
TRACK 8: "Hello Girlfriend"
This song is a verse that I (Mason) wrote in Sydney and a chorus Johnny wrote in Scotland. We jammed the two parts together — the lyrics don't match up but I don't think anyone cares. We played it live a few times and there are a few covers of it online, before it's even been released, which is crazy to see.
TRACK 9: "Appointment"
I (Mason) wrote the riff in New York a few years ago and the verse and chorus at a friend's house near Dorsett, UK, but they were originally all different songs. I showed the parts to Johnny and Hayley Mary in a hotel room one afternoon and Hayley suggested using them all in the same song.
TRACK 10: "Round And Round"
This was a song that had attempted to be on every DMA'S release until now — once again, like "Silver" it never found its true footsteps until we frankensteined a Mason idea and it finally became the beautiful monster it is on this album.
TRACK 11: "Cobracaine"
I (Mason) wrote this song when I was 18 and my friend Jeremy added a verse. I had just finished school and wrote the this about Schoolies. It's strange using a song over 10 years old on the album but Stuart Price loved the demo and we love what he did with the final product. ■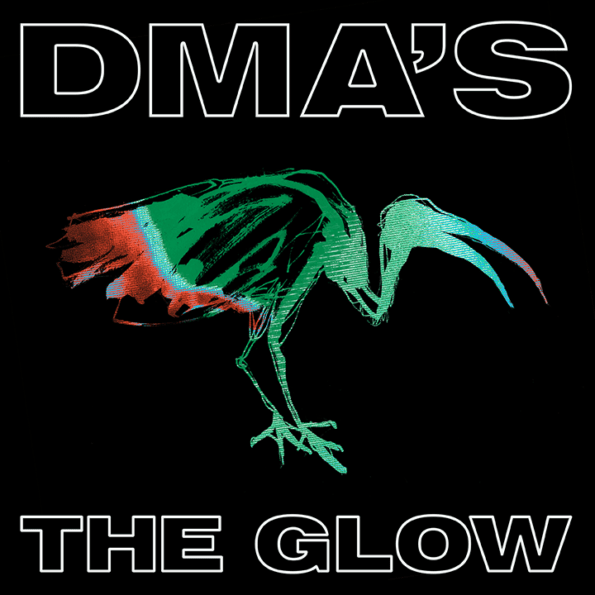 For the full article grab the July 2020 issue of MAXIM Australia from newsagents and convenience locations. Subscribe here.