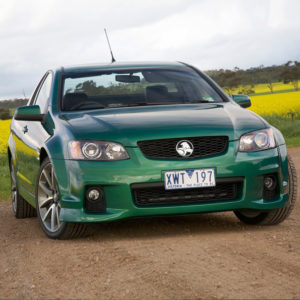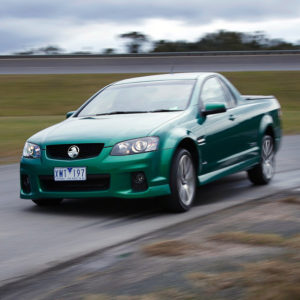 The Holden VE II SSV Ute is in it for the long haul
Spec Check
2011 Holden VE II SSV Ute
Price: $47,490
Engine: 6L V8
Power: 270kW
0-100km/h: 5.5 seconds
This workhorse comes with a thunderous 270kW under the foot, and it handles like you'd imagine Rosie Huntington-Whiteley would. Then, just when you think the engine is lazy, a mean V8 note invades the cabin and slaps you in a way you wish Rosie would.
At the feet of this monster are ventilated twin piston ABS brakes with coil springs and a stabiliser bar – just what the witchdoctor ordered. Fat new 18in machined alloy wheels help it stick out like a World Of Warcraft expert at the gym.
Do you go the soft or hard top? The soft will haul more gear – call it 2000kg – so just imagine those extra slabs of beer. The high cover, though, can make reversing as frustrating as trying to take a leak in the dark.
Smack bang in the dash is the iQ system, which brings music, phone and sat nav features onto one touchscreen. Bluetooth, iPod and USB are enabled – so make sure your tracklist features plenty of AC/DC.