MAXIM's resident wellness expert, lifestyle coach and bestselling author ANDI LEW looks at foods that help boost your love life and tantalising recipes to fuel your potential love interest with romance…
Forget feminism. Enjoying a meal together, no matter who you are, can be incredibly romantic – so, experience the joys of creating delicious and romantic recipes for your loved one. Sharing food allows a certain type of romance as you engage all the sense of touch, taste, smell and eating together creates more intimacy and connectedness. There are also certain types of foods that get your libido locked and loaded, so I've included them in the recipes within this story. Allow me to share these tried and tested love concoctions for the perfect afternoon date, delectable desserts, pre-date fuel or the morning-after breakfast in bed!
As a certified Food, Lifestyle and Wellness Coach, I'd like to help sort your energy levels and make sure you're feeling like the best version of yourself always. All the recipes are sugar free and gluten free, plus they use high fats, proteins and low carbs. The other essential ingredients in my recipes are foods that are known to increase your libido and improve your kissing power by removing bad breath from the gut, not mouth.
APHRODISIAC HYPE
It's no secret that oysters have been dubbed as the king of libido boosters, but don't buy into all the hype. "Oysters are a well-known source of zinc, which plays a central role in the creation of hormones and clitoris sensitivity, but they are also a toxic food," says Dr Anna Maria and Brian Clement, authors of 7 Keys to Lifelong Sexual Vitality and directors of Hippocrates Health Institute in West Palm Beach, Florida. "Oysters and other shellfish can absorb the toxins and parasites in the ocean, which can often outweigh the benefits of zinc". Zinc rich oysters are essential for testosterone production and maintenance of healthy sperm. And even though women have much less testosterone than men, it also plays a key part in the female libido. Oysters also boost dopamine, a hormone that increases libido in both men and women.
So, skip the seafood and chow down on spinach for a similar low-calorie, high-zinc option. Start stocking up on cloves, pomegranates, eggs, spinach, parsley, cabbage and coconut oil. You may like to keep this handy for other play, too. Coconut oil is not just great for cooking, but can be used as a moisturiser, massage oil or even as the best lubricant because it's natural! Enjoy cooking and playing in the kitchen! Let your food not only be thy medicine, but also thy foreplay!
FLIRTY FRITTATA
The perfect breakfast to make for your loved one, this dish is all done in the pan and no oven is needed. Eggs are great for wellness and sexual performance. Eggs are high in protein, which is a source of stamina, and they're also low in calories. In addition, they're a good source for an amino acid L-arginine, which has been shown effective in treating types of heart ailments and erectile dysfunction.
Ingredients:
Half a sliced onion
One finely sliced and peeled white potato
One finely sliced zucchini
A few cherry tomatoes
A few black olives
A small bunch of kale or spinach
Sea salt
2 tbsp. olive oil
5 whisked eggs
Method:
Heat pan on a low heat. Quickly brown onions in oil and then lay the potatoes and zucchini flat on top. Pour whisked eggs evenly over it, and add the kale, tomatoes and olives. Season with salt, then put the lid of your pan on, and cook on low until the edges start to brown and lift. Serve with crusty sourdough or rye bread.
BLOOD BOOSTING BEETS (with HUMMUS)
Beetroot is so good for the blood and so rich in that pink and red, which is all about passion. It tastes amazing when roasted with garlic, rosemary, sea salt and olive oil. Serve with hummus and any red meat. To make the hummus, use one can of organic chickpeas. I like to use the Spiral Foods brand, because it's also in a BPA-free can. Drain and add to a blender the juice of a lemon, two garlic cloves, ¼ cup of olive oil and sea salt. Serve and eat! This can be stored in an airtight container to use with crackers later and will last a few days.
You already know that beetroot is great for the blood but rosemary is nature's natural muscle relaxer! Add garlic to this and wow! Consuming the plant helps stop the formation of new fatty deposits, called nanoplaques, inside arterial walls. Yes, that includes the arteries leading to the male appendage, too. Keep your heart healthy and your member downstairs strong by adding it to your daily diet! Worried about garlic breath? Don't worry, I have your back! There's a natural breath freshener recipe coming up!
CUPID'S CAGGABGE
Remembering the benefits of garlic, let's add this libido booster to a purple cabbage and you're getting the benefits of this fabulous cruciferous vegetable that not only fights cancer, but is also packed with fibre, calcium and minerals like the beneficial zinc we spoke of earlier! The most interesting findings from a study in The Journal of Agricultural and Food Chemistry is that 90% of men felt a significant libido boost after eating more sauerkraut.
Croatian nutritionist Dr Lejla Kazinic Kreho found out just how impactful sauerkraut can be in an investigation into the best natural Viagra at King's College London. According to the Austrian Times, she revealed, "The knowledge collected at King's College shows pickled cabbage is the best natural Viagra". "It may be hard to believe that sauerkraut is one of most powerful aphrodisiacs, but the British data is conclusive". She told Croatian daily: "I can only suggest all men try it.
Eat cabbage twice a day and observe how your sexual power increases. " Cabbage also contains six times the zinc content per calories consumed than a shank of beef. Zinc is just one of the supplements that's used in the treatment of erectile dysfunction. Many men opt for this instead of Viagra as a more natural choice. It works its magic by increasing the body's natural levels of testosterone.
SIMPLE SEXY SALAD
Eating spinach puts you in the mood by increasing blood flow below the belt. "Spinach is rich in magnesium, a mineral that decreases inflammation in blood vessels, increasing blood flow", explains Cassie Bjork, RD, LD of Healthy Simple Life. "Increased blood flow drives blood to the extremities, which, like Viagra, can increase arousal and make sex more pleasurable", says psychotherapist and sex expert Tammy Nelson Ph.D. "Women will find it is easier to have an orgasm, and men will find that erections come more naturally."
Ingredients:
A bunch of watercress or spinach leaves
Handful of sugar snap peas
1 cup pomegranate arils
¼ cup pomegranate juice
2 tbsp. olive oil
½ cup walnuts
Crumbled goats milk feta
2 sprigs of spring onion
1 cup cherry tomatoes
Method:
Add all ingredients except the feta to the bowl and gently mix. Serve on a plate and add feta at the end. Eat immediately! For those who eat meat, this is perfect with prosciutto.
SEXUAL CHOCOLATE
The following recipe is a modern take on a Cherry Ripe or Bounty bar, but it's made with one of nature's natural libido boosters: pomegranates! This wonderful nature's superfood has been known to block estrogen and increase testosterone! Great for women who want to increase muscle, particularly when we start to lose muscle mass rapidly in our thirties, and of course, brilliant for men. The pomegranate fruit is rich in something called ETs (ellagitannins) which lowers the production of estrogen. Pomegranate juice intake enhances salivary testosterone levels and improves mood and wellbeing in healthy men and women.
A study done in a university in Scotland found that participants who were given one glass of pomegranate juice per day for two weeks had a 24% increase in testosterone on average. They also saw further results linked to improved testosterone, balanced hormones, mood and how it can treat erectile dysfunction by improving blood flow.
What's more, dark chocolate contains phenylethylamine, a chemical believed to produce the feeling of being in love. We all know how good chocolate makes us feel. In fact, a study published in The Journal of Sexual Medicine found that women who enjoyed a piece of chocolate every day had a more active sex life than those who didn't.
Ingredients:
250g desiccated coconut
1 can coconut cream
½ cup liquefied coconut oil
2 tbsp. pomegranate juice
½ cup PomLife freeze-dried pomegranate arils
½ cup Spiral Foods organic rice malt syrup
250g dark low sugar chocolate
Method:
Boil some water in a pan and place a ceramic bowl on top to add the chocolate and melt by stirring it over the boiling water. Meanwhile, line a tray with baking paper and prepare the coconut mixture. Add coconut oil, desiccated coconut, rice malt syrup, pomegranate juice, handful of arils and coconut cream to a bowl and mix well.
Put in the freezer for 20 minutes to solidify. Spoon a rectangle-shaped amount of melted chocolate onto the baking paper. Do another and then set in the fridge until hard. Layer some coconut mixture onto the hardened chocolate and then add more melted chocolate on top to close it up and make a bar.
Decorate with the freeze-dried pomegranate arils. Put the two logs in the fridge to harden and cut into pieces to serve!
Pre-kiss Parsley Collagen Elixir
Ditch breath freshener mints and gum – parsley removes bad breath by working from your gut! This is why a lot of Middle Eastern cooking uses parsley, as there's always a lot of garlic in their meals. If you eat a handful of parsley about 30 minutes before you may be in a romantic situation, you're going to eliminate your odour because it heals where the smell is coming from. Eating mints only works from the mouth area. You want to go deeper. Also, a lot of gum and candy with minty additives have just that: additives! They 're also packed with either too much sugar or too many chemical toxins like artificial sweetener, otherwise known as aspartame or saccharin which is actually carcinogenic and not so good for you! If you feel weird eating parsley straight, create a tabouli salad or make a green chaser! At the very least, now you can get up close and personal and feel fresh as a sprig of health!
Ingredients:
A bunch of flat leaf parsley
1 cup coconut water
1 frozen banana
2 scoops of collagen powder
Method:
Blend and drink immediately.
ABOUT ANDI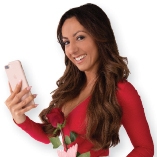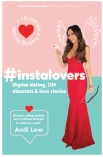 As a certified wellness and dating expert, lifestyle coach and bestselling author, Andi Lew appears on several TV shows, both in Australia and in the United States of America, helping one and all with her handy relationship and professional advice. Stay connected with Andi via her Instagram @andi.lew
#INSTALOVERS – DIGITAL DATING, DM DISASTERS AND LOVE STORIES by Andi Lew is out now, rrp$27.99, available at andilew.com and book stores across Australia
For the full article grab the September 2019 issue of MAXIM Australia from newsagents and convenience locations. Subscribe here.