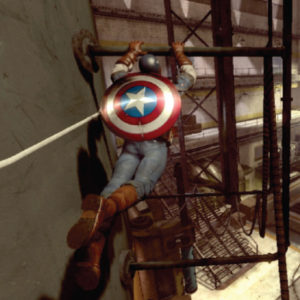 Captain America: Super Soldier
Format: PS3 / Xbox 360 / Wii / DS / 3DS
What's the deal? Third-person action beat 'em up, with a bit of platforming.
The sell: Go beyond the movie in a new story that has you kicking Nazi arse and taking on classic villains like Iron Cross and Red Skill.
For the full review grab a copy of the August 2011 issue of MAXIM Australia – available from Woolworths, Coles, Coles Express, 7-Eleven, BP or your local newsagent until August 17, 2011. Or click here to subscribe. (Australian residents only).