Celebrating a year of outstanding achievements in the fields of heroism, feuding, sport, comedy, bastardry, epic failing, manliness and much more…
WOMAN OF THE YEAR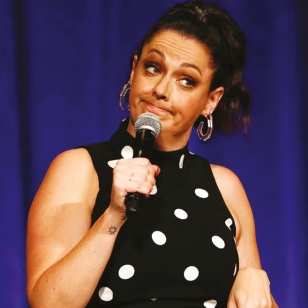 CELESTE BARBER
When the country was burning, and ScoMo was on holiday, it was comedian and Instagram sensation Celeste Barber who stepped up – helping to raise over $50 million for bushfire relief with support from her celebrity friends and small donors all over the world. While most Insta-famous leverage their followers for promotions and paid posts, CB rallied her millions of social media fans to donate. It's been a monumental year for Barber professionally, too, launching a podcast, dropping her first book and embarking on a global comedy tour. Celeste Challenge succeeded!
MAN OF THE YEAR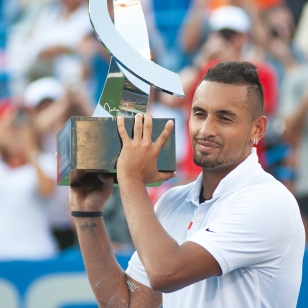 NICK KYRGIOS
Once the reigning loose cannon of pro tennis, Nick has definitely redeemed himself recenty. At 24, he still doesn't know how good he is (get a coach already, dude!) but his efforts so far at this year's ATP Cup and Australian Open have been some of his best games in recent memory. He was also a driving force behind the Australian Open's Rally For Relief charity match, which helped raise almost $5 million for bushfire relief. Plus, he donated $200 for each ace he served this summer, which was matched by burger chain Grill'd and tennis legend John McEnroe, raising an extra $90,000 for the relief. It's hard to believe it was only last August that Nick was fined a record $113,000 for on court misconduct at the Cincinnati Masters. Whether you're a fan of his or not, you have to admit the kid from Canberra has turned a corner of betterment and is still one of the most captivating players on the ATP tour.
HERO OF THE YEAR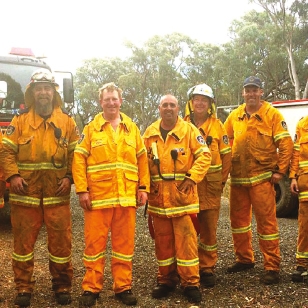 THE FIRIES
The brave men and women tackling the country's raging bushfires in the last 12 months are truly the unsung heroes to emerge from an almost unimaginable tragedy. At the time of print, over 43 million acres of bushland has been destroyed nationally and over one billion animals are dead. More than 90% of the firies battling the blazes have been volunteers, many working around the clock on 12-hour shifts to protect their communities. Firefighters Bill Slade and Mat Kavanagh, who tragically passed away battling fires in Victoria will long be remembered, as will Ian McBeth, Paul Hudson and Rick DeMorgan – the three American firies who perished in a plane crash while fighting the bushfires in New South Wales. To you and to all the firies – we can't salute you enough. Thank you.
WTF MOMENT OF THE YEAR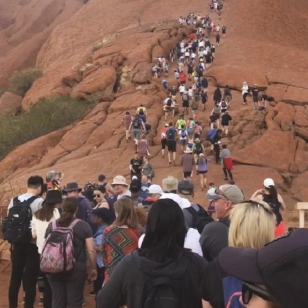 PEOPLE RUSHING TO CLIMB ULURU
The Anangu, the traditional owners of Uluru, were delighted to finally close Uluru to climbers in October after decades of discussion about the appropriateness of these climbs. A sacred site, park management were also uneasy about the high number of deaths – since the 1950s, 37 people have died on the rock, including a Japanese tourist last year. But that didn't stop other tourists swarming the rock for one last climbing opportunity on the sacred site before the scheduled closure, pretty much giving the middle finger to its traditional custodians. Disgraceful.
WANKER OF THE YEAR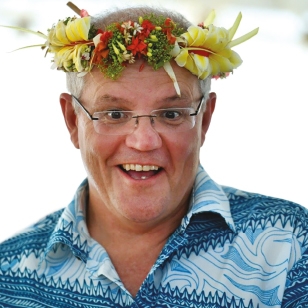 SCOTT MORRISON
After narrowly winning re-election by defeating Labor Party Opposition Leader (at the time) Bill Shorten last May, Scotty From Marketing has had a rough go of it. As bushfires raged across the country, the bloke they call ScoMo jetted off for a holiday in Hawaii. At best he was ill-advised and tone-deaf, at worst he proved himself completely incompetent and unfit for leadership. We don't have enough space to mention all his other shitty decisions he has made since being re-elected, but it wasn't exactly a surprise the volunteer firies and bushfire victims alike, wouldn't shake his hand.
FEUD OF THE YEAR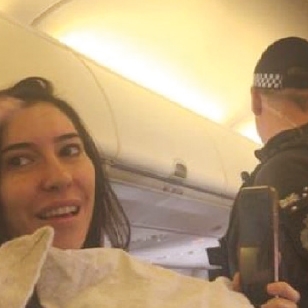 QANTAS vs THE VERONICAS
In the unlikeliest feud of 2019, Aussie pop duo The Veronicas came out against Qantas in a convoluted he said/she said. It all started when the "Untouched" singers allegedly refused to cooperate with cabin crew instructions and were removed from a Sydney to Brisbane flight by Federal Police. The twins then proceeded to trash the airline, release videos from the incident and threaten legal action in a variety of media interviews. Was it all to drum up much-needed publicity for their little-watched MTV reality series, which just so happened to premiere the next week? Who cares, it was funny.
PRISONER OF THE YEAR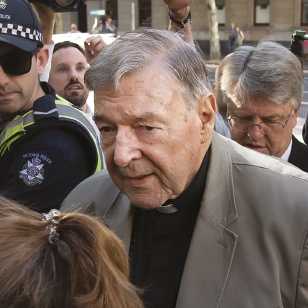 GEORGE PELL
Melbourne Assessment Prison is no Vatican City. Just ask disgraced Cardinal George Pell, former secretary of the economy in the Vatican and now a convicted child sex offender. Pell, who is serving a six-year sentence for the sexual abuse of two choirboys, is the highest ranking Catholic priest to be successfully convicted. Since losing his appeal in Victoria, Pell is currently appealing to the High Court of Australia, which is still pending. For now, Prisoner Pell has a good ring to it, especially to the families of the victims.
BASTARD OF THE YEAR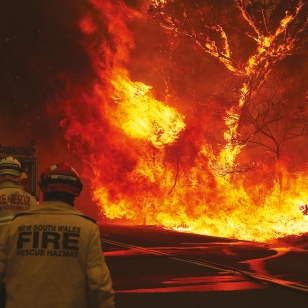 BUSHFIRES
The blazes that engulfed Australia were apocalyptic, encompassing and drew global attention. But the fires weren't only in our backyard – last year they practically started in the Amazon where over 30,000 wildfires burning in the rainforest destroyed over two million hectares of forest. Smoke also blanketed Brazil's cities – the devastating bushfires that have ravaged large swathes of Brazil are a dire warning for the increasing weather extremes of our ever-changing environment due to climate change, and an eerie indication of Australia's fires. The death toll from this summer's killer fires locally stands at 33, including five firefighters, as well as over one billion animals. We plead to our elected representatives to outline and fund enough preventative measures for the many hot summers to come.
TEAM OF THE YEAR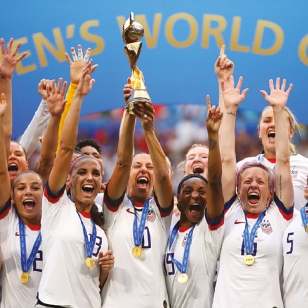 THE U.S. WOMEN'S SOCCER TEAM
The United States successfully defended their title at last year's FIFA Women's World Cup in France, earning a record breaking fourth World Cup win. Led by their outspoken star player, Megan Rapinoe, the USWNT went undefeated throughout the tournament making them the undisputed MVPs of the sport. Rapinoe also led her fellow players in the fight with the U.S. Soccer Federation over gender discrimination and their demands for equal pay. Go, ladies!
EPIC FAIL OF THE YEAR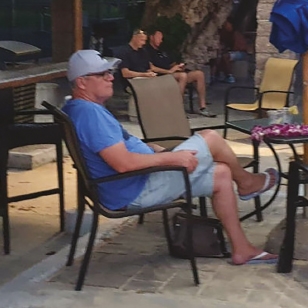 SCOTTY GOES TO HAWAII
It was possibly the most ill-advised Hawaii trip since Pearl Harbor. Our illustrious PM Scott Morrison heading on a family vacation to Maui while Australia was literally on fire was a far-reaching misstep that still reverberates today. Realising the error in his ways (or perhaps heeding the advice of those with better judgement), ScoMo quietly returned a few days later to a PR shit-storm. Idiot.
COMEBACK OF THE YEAR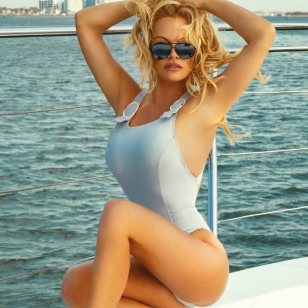 PAMELA ANDERSON
When former Baywatch star Pamela Anderson graced the cover of MAXIM last month, the iconic sex symbol proved she's still got it! Down Under to shoot a new Ultra Tune TV commercial, we managed to squeeze in her world exclusive return to MAXIM, just weeks before her surprise wedding to film producer Jon Peters. Sadly after eloping with Peters the pair separated just 12 days later. Welcome back, Pammy!
ATHLETE OF THE YEAR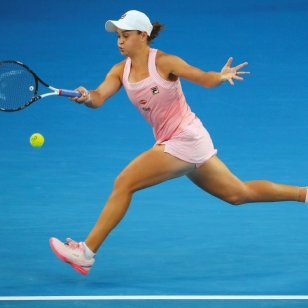 ASH BARTY
The reigning world no.1 woman in tennis ended a blockbuster 2019 with earnings topping $10 million after winning both the French Open and the WTA Final. She may have bowed out in the semis at this year's Australian Open, but Ash continues her reign as the most gracious sportswoman on the WTA tour, and it remains her best overall finish at Melbourne Park yet. In honour of her immense achievements, Barty was crowned this year's Young Australian of the Year, cementing her status as a modern Aussie sporting icon. This Ippy girl is taking over the world!
COUPLE OF THE YEAR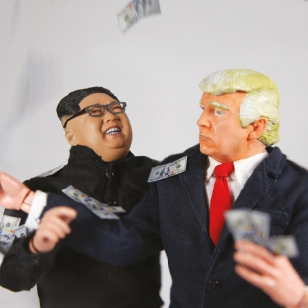 DONALD TRUMP & KIM JONG-UN
Everyone's favourite authoritarian power couple held another meeting last June, this time at the demilitarised zone between the two Koreas, for what amounted to a few handshakes and a chat. Trump gushed afterward that stepping foot in North Korea was a "great honour" and the pair were positively beaming in a series of happy snaps at the border. No word yet on Putin's thoughts on all of this, though he's understood to be pretty jelly.
FUNNIEST PERSON OF THE YEAR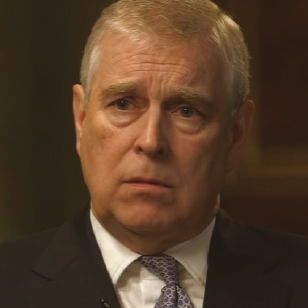 PRINCE ANDREW
His Royal Highness The Duke of York's extremely awkward Newsnight interview about his friendship with the late convicted paedophile Jeffrey Epstein was one of the most unintentionally comedic and quotable hours of television ever. Besides the fact he seemed more concerned with proving that he couldn't sweat rather than explaining his decades-long acquaintance with a sex offender, Randy Andy came across as a tad unconvincing.
CONSPIRACY OF THE YEAR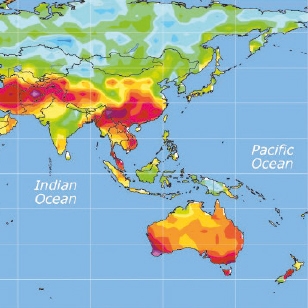 CLIMATE CHANGE DENIAL
As the country mourns after this summer's devastating bushfires, the climate change denier movement rages on. An inability to acknowledge scientific evidence of man-made climate change still persists around Australia, particularly among our so-called leader and co. From downplaying the bushfires to their inability to comprehend basic concepts like CO2 emissions, the fact that the Nationals represent farmers – some of the most acutely affected by record droughts and fires – is an irony lost on them. In most parts of the world, climate change denial is considered a conspiracy, in Australia we've depressingly normalised these naysayers, despite the physical, scientific and anecdotal evidence to the contrary. face palms.
BY REILLY SULLIVAN & SANTI PINTADO
For the full article grab the March 2020 issue of MAXIM Australia from newsagents and convenience locations. Subscribe here.