An overlooked spirit comes into its own, and it's cause for celebration…
While traditional luxury libations like Scotch and cognac have long held prized positions on the shelves of spirits enthusiasts, the fascination with high-end tequila, vodka, gin and whisky from around the globe has skyrocketed in recent years. This obsession with "premiumisation" inexplicably bypassed rum, however; the versatile spirit seemed relegated to a dark corner as a drink best suited to sailors, gentleman rogues, and other salty ne'er-do-wells.
But not any more: in 2018 alone, volume of super-premium rums skyrocketed 27% — the biggest leap in any super-premium spirits category — underscoring the burgeoning global appreciation of this fine spirit distilled from sugarcane byproducts. And at this year's San Francisco World Spirits Competition an astounding number of premium rum entries qualified, with Ron Zacapa Centenario Sistema Solera 23 from Guatemala claiming a gold medal.
"I like to think that anything you can do, rum can do better," explains Brian Miller, partner (as well as Beverage Director and bartender) at New York City's esteemed tiki joint The Polynesian. While Miller suggests playing with your favorite recipes by substituting white rums for gin, tequila, and vodka, and darker rums for whiskeys, in cocktails like the Manhattan, Old Fashioned, and Sazerac, there are many rums so smooth and amusingly complex that they can (and some would argue should) be sipped neat or with a couple of rocks. Here are our favourites: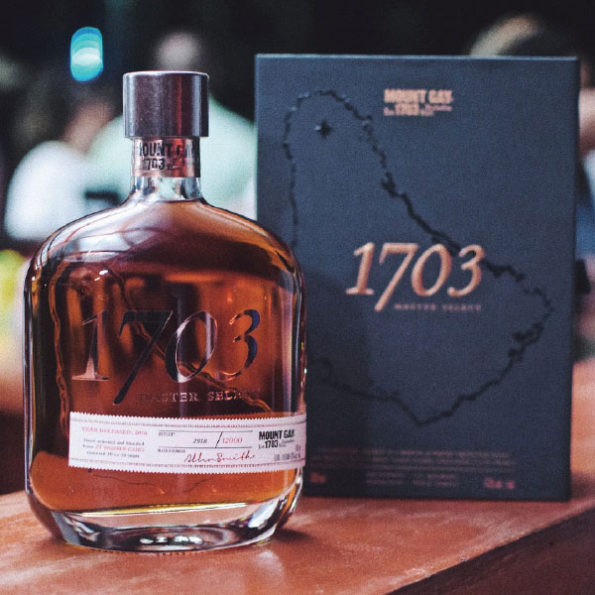 MOUNT GAY 1703 MASTER SELECT
With a deed dating back to 1703, Mount Gay lays claim to being the world's oldest premium rum brand. To celebrate its 300-plus years of heritage, the Barbados-based label created 1703 Master Select, a cherrypicked blend of the legendary distillery's finest single and double pot- and column-still rums from its oldest reserves. The barrels were carefully monitored, all resting between 10 and 30 years, then expertly blended for what is Mount Gay's rarest and oldest expression. The long sleep lends 1703 Master Select, which was overseen by the brand's new Master Blender, Trudiann Branker, an oaky nose, with hints of caramel and a superb round mouthfeel.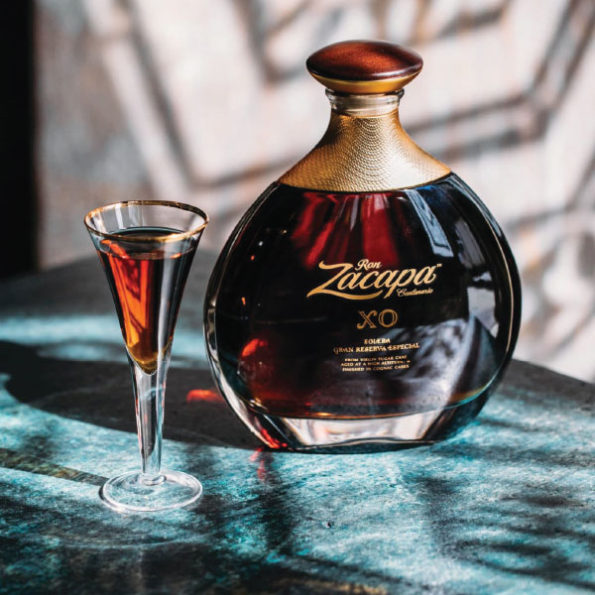 RON ZACAPA CENTENARIO XO
As far as terroir goes, there is no rum in the world — and arguably no other spirit — with as unique a birthplace as Zacapa. Located between angry volcanoes in the highlands of Guatemala, some 7,500 feet above sea level, Zacapa's aptly named "House Above the Clouds" claims to be the highest spirits aging facility in the world. For over 30 years Master Blender Lorena Vásquez has overseen production, as passionate about creating a timeless spirit as she is about preserving local Guatemalan culture (every bottle of Zacapa 23 comes adorned with intricate petate grass bands handwoven by artisans of Mayan descent). While Zacapa 23 and Edición Negra add value to any bar shelf, Vásquez's XO expression blends rums 6 to 25 years old, with an extra aging stage in French oak cognac barrels.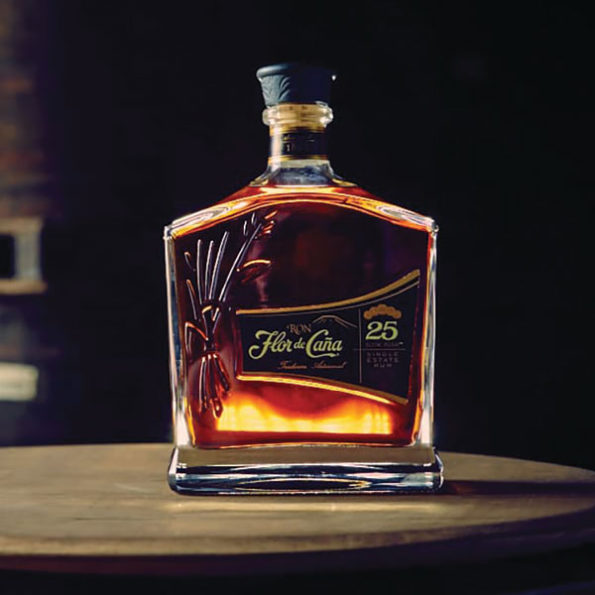 FLOR DE CAŇ
A 25 YEARS Sure, the Caribbean islands ostensibly run the rum game, but don't sleep on Central America. The Pellas family is now celebrating five generations running Nicaragua's Flor de Caña as a family-owned estate, never touching artificial additives during aging. In 2017 they were named Rum Producer of the Year by the International Wine and Spirit Competition (IWSC). As one of the spirits industry's most prestigious distinctions, IWSC's award is a powerful endorsement of Flor de Caña's consistent excellence in a country that has seen its share of instability. The minerality of Flor de Caña sugarcane fields' soil and the rich molasses it produces can be attributed to the farm's placement at the base of the San Cristóbal volcano, one of the most active volcanoes in Latin America. The spirit is then distilled five times before casking in undersized white oak bourbon barrels sealed with plantain leaves. The smaller barrels spur greater contact with the wood, and — in combination with the country's tropical climate, higher temperature and humidity — accelerate the effects of aging, lending the spirit a complexity not attainable in any other locale. Meanwhile the plantain leaves add a natural tropical note to the finished product. All of Flor de Caña's younger expressions expressions —4, 5 and 7 years old — will improve your cocktail game, but their ultrapremium 12, 18 and 25 should be enjoyed as you would your finest Speyside single malt. Meaning neat, or at most with a single rock.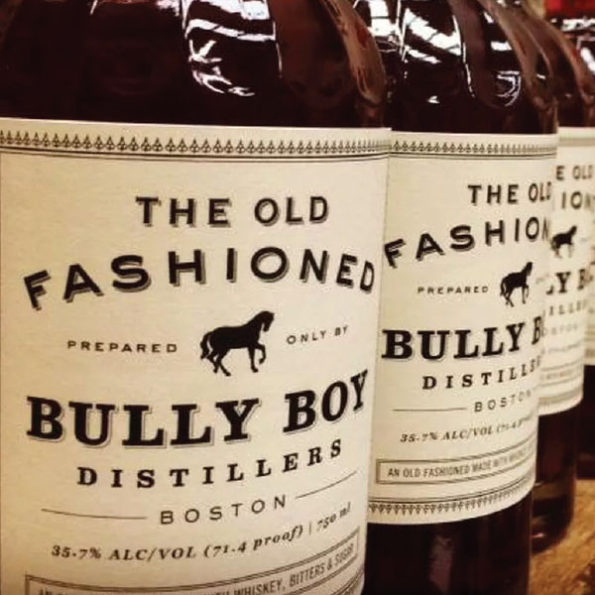 THE RUM COOPERATIVE BY BULLY BOY DISTILLERS
When one thinks of rum, arguably the last terroir they'd envision is Boston. Top-shelf small-batch rum handcrafted in 750-gallon copper pot stills in Beantown? Highly unlikely. Perhaps that's why Bully Boy is so shocking. This isn't just a garden-variety rum to be passed around in Coke Zero bottles at Gillette Stadium; Boston's first craft distillery since Prohibition makes a truly superlative spirit. Bully Boy Distillers first registered on our radar when they launched their Boston Rum in 2013 to wide acclaim. Now for the aptly named Rum Cooperative expression they're blending that tipple with four other exotic dark rums sourced from founding brothers Will and Dave Willis's favorite rummaking regions. The Rum Cooperative was recently awarded a gold medal at the 2019 San Francisco World Spirits Competition.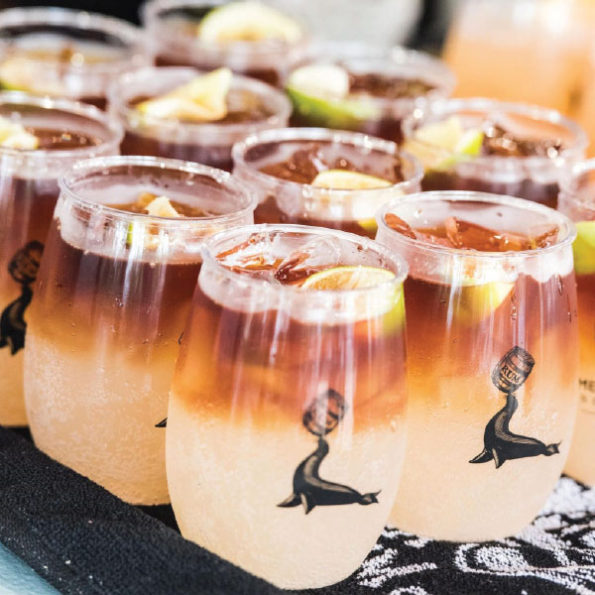 GOSLINGS FAMILY RESERVE OLD RUM
In 1806 James Gosling sailed to Bermuda and began the Goslings empire with a shop on King's Parade in St. George's. Papa Seal Single Barrel Bermuda Rum is Goslings' top-tier experience, with the bottling date, barrel number and bottle number hand-written on each label. It is delicious, no doubt. But if you desire a less expensive inroad to the world of Goslings without sacrificing quality or taste, check out their Family Reserve Old Rum. It uses the same barrel blends as the flagship Black Seal Rum — all pot- and column-distilled from molasses — but is aged even longer than Black Seal's time in charred, once-used bourbon barrels to add rich velvety notes of leather and chocolate. As the San Francisco World Spirits Competition awarded Goslings Family Reserve Old Rum a double gold medal and the Caribbean Journal dubbed it the No.1 aged rum in the world, this more accessible expression is clearly no slouch.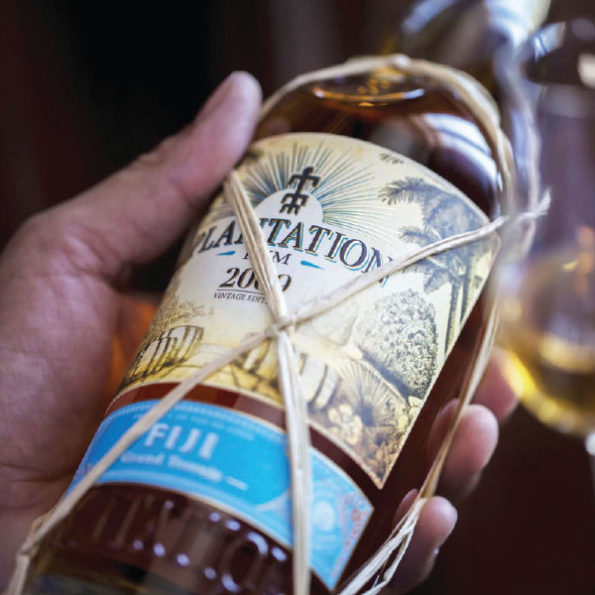 PLANTATION FIJI 2009 VINTAGE
Plantation specialises in molasses-distilled rums, but other than that unifier almost anything goes. Creator and Master Blender Alexandre Gabriel of Ferrand Cognac fame has quite the gig: he basically travels the world searching for the finest rums and then applies unique aging techniques to manifest a particular Plantation spirit. Previous expressions from Panama, Barbados, Jamaica and Trinidad distilled in 2004 and 2005 helped lay the foundation for Plantation, and now Gabriel returns with a spirit from Fiji. Utilising 1,000-year-old cane and world renowned waters of pristine purity, the latter was created from molasses distilled in 2009 in both pot and column stills by the South Pacific Distillery, and then matured seven years in bourbon barrels. The blend was then shipped all the way to Château de Bonbonnet in France for a final two-year aging in Ferrand cognac barrels. With such origins you can expect bursts of sweet flavours like vanilla, dulce de leche, quince and ginger ale. Boasting a rich and round mouthfeel, Fiji 2009 finishes off with lingering smoky notes of bourbon and cocoa. For the true treasure hunter, look out for Plantation's Extrême N°3 Collection, which includes two very rare expressions from Jamaica, bottled at cask strength.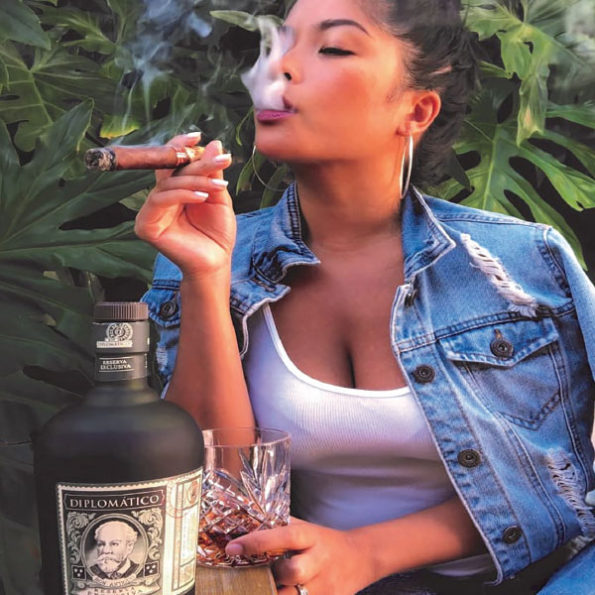 DIPLOMÁTICO RESERVA EXCLUSIVA
No matter the state of global affairs, the one export Venezuela can surely rely on is Diplomático — arguably the best rum from South America, and inarguably the most highly awarded. Diplomático's amber Reserva Exclusiva is distilled in the foothills of the Andes from sugarcane honeys in pot stills and then aged up to a dozen years in small oak casks. The result is an eminently smooth, rich and even fruity rum that can be sipped neat and hold its own with any Scotch or cognac on the planet. Somewhat challenging to source in America, Diplomático's dark Reserva Exclusiva rum is worthy of concentrated pursuit; a higher-end prestige range is also available, but the Reserva Exclusiva hits the bullseye. ■
BY NICOLAS STECHER
For the full article grab the February 2020 issue of MAXIM Australia from newsagents and convenience locations. Subscribe here.