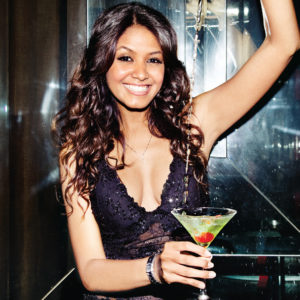 Do you… Work at a bar? Know what's in a martini? Earn big tips simply by smiling? If so, we want to hear from you! We're searching for the hottest women behind bars for the MAXIM Australian Barmaid of the Year competition. The winner will score a photo shoot in MAXIM Australia! If you or someone you know has got what it takes, enter now!
HOW TO ENTER
1. THE Entrant must send three photos of themselves – one portrait, one full body and one pouring a drink – along with their name, address, mobile phone number and the bar they work at to barmaid@maxim.com.au.
2. Tell us in 25 words or less what drink REPRESENTS YOU and why.
3. Conditions apply. Full terms and conditions below.
1. Information on "how to enter" and prizes form part of conditions of entry. Entry into this competition deems acceptance of these terms and conditions.
2. Entries must include all requested contact details – full name and mobile number – as well as requested photographs.
3. Entry is open to all residents of Australia and New Zealand except employees and immediate families of the Promoter, associated companies and agencies and participating outlets or anyone currently represented, associated or contracted by any talent/model management or agent. Immediate family means any of the following: spouse, ex-spouse, defalshcto spouse, child or step child (whether natural or by adoption), parent, step parent, grandparent, step grandparent, uncle, aunt, niece, nephew, brother, sister, step brother, step sister or 1st cousin. The Promoter is Nuclear Enterprises Pty Ltd, trading as Nuclear Media. PO Box 1382, Bondi Junction NSW 1355. (ABN 88 241 311 732)
4. The competition commences on 20/07/2011 at 11:00 and closes on 19/10/2011 at 20.30 AEST. The winners will be the best valid entries as judged by the judging panel at the Promoter's premises on 20/10/2011 at 10:00.
5. The winner will be notified by phone or mail.
6. If the Promoter is unable to contact the winner that winner will forfeit the prize in its entirety and it shall be awarded to the next runner up in the promotion. The Promoter will not be liable for a winner who cannot be contacted and therefore forfeits their prize and no correspondence will be entered into.
7. Entrants may enter only once and only one prize (photo shoot in Maxim) will be awarded.
8. All entrants must be over the age of 18. Proof of age may be requested and must be provided or prize may be forfeited at the discretion of the promoter.
9. Photos that are copyrighted cannot be submitted unless you have permission from the photographer/owner. Photos cannot be returned. By entering the competition entrants agree and understand that their written entries and/or photos may be used for promotional purposes without any further reference, payment or other compensation to the entrant and/or owner of the photograph.
10. The Promoter reserves the right to request winners to sign a winner's deed of release or any other relevant forms or agreements that the Promoter deems necessary, to provide proof of identity, proof of age and/or proof of residency.
11. The Promoter reserves the right to rejudge in the event of an entrant, claiming to be a winner, being unable to satisfy these Terms and Conditions.
12. The judges' decision in relation to any aspect of the competition is final and binding on each person who enters. Chance plays no part in determining any winner. No correspondence will be entered into. No responsibility is accepted for late, lost or misdirected entries.
13. All entries and any copyright subsisting in the entries become and remain the property of the Promoter who may publish or cause to be published any of the entries received. Nuclear Enterprises Pty Ltd and its related entities collects entrants' personal information for the purpose of conducting and promoting this competition (including but not limited to determining and notifying winner) and for related purposes which would reasonably be expected without your permission. For example, we may from time to time use your personal information to provide you with information about products and services which we expect may be of interest to you. However, we do respect your right to direct us not to do this if and when any future communication is sent to you by the Promoter. We do not sell personal information to other organisations. We may disclose personal information to essential service providers who provide services in connection with our products and services. You may request access to your personal information by writing to Nuclear Media at PO Box 1382, Bondi Junction NSW 1355.
14. In participating in the photo shoot, the winner agrees to participate and co-operate as required in all editorial activities relating to the Competition, including but not limited to being interviewed and photographed. The winner agrees to granting the promoter a perpetual and non-exclusive licence to use such footage and photographs in all media worldwide, including online social networking sites, and the winner will not be entitled to any fee for such use.
15. To the extent permitted by law, the Promoter shall not be liable for any loss or damage whatsoever suffered, including but not limited to direct or consequential loss, or personal injury suffered or sustained during the course of prize winning trips or in connection with the redemption of and/or use of any other prizes.
PHOTO: DAN MONICK; HAIR AND MAKE-UP: KIM GOODWIN