Celebrating a year of outstanding achievements in the fields of womanhood, manliness, sport, epic failing, fighting, comedy, bastardry and so much more…
WOMAN of the Year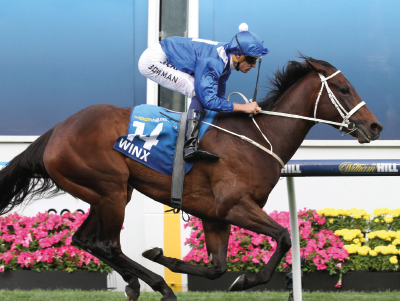 Winx
The champion Australian thoroughbred practically took out everything in horseracing this year. Capping off a 22-race win streak, with a record-equalling third Cox Plate, Winx was also inducted to the Australian Racing Hall of Fame — only the third horse to earn this honour while still in training. There's also a big chance she will finish 2017 as the world's top-ranked mare and if you had money on her to take out this category, congrats on backing a winner!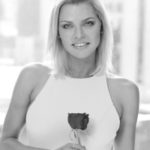 RUNNER-Up 1
Sophie Monk
With her heartfelt and hilarious starring role as a diamond among the douchebags in The Bachelorette, 2017 was a big one for the former MAXIM cover girl. She not only won over Australia's hearts as she searched for love, but she was also a big ratings winner for a struggling Ten Network. The Monkster also finished third in our HOT 100, plus she'll be returning to telly soon as the host of Love Island, which is what our publisher nicknames his sofa. It's been a welcome return to our local screens and we're stoked to have you back, Soph!
RUNNER-Up 2
Rebel Wilson
A huge year on and off the Hollywood movie set saw Rebel skyrocket up the illustrious MAXIM HOT 100 list scoring a position in the top 10 for the first time ever. The boisterous Australian comedienne also triumphed in the hottest defamation case in recent memory. The $4.56 million in damages magazine publisher Bauer Media was ordered to pay the actress is the highest such payout in our nation's legal history. If that is not enough, she also stars in the funny singing flick Pitch Perfect 3, which is by far our favourite musical franchise since Grease. Yeah we said it — don't judge.
---
MAN of the Year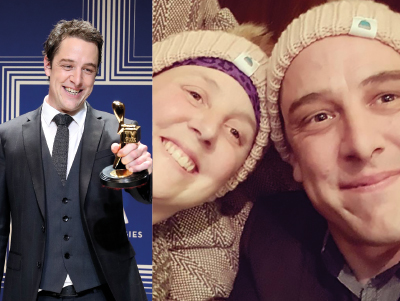 Samuel Johnson
This year was one of triumph and tragedy for the Aussie actor and founder of cancer charity Love Your Sister. In April he won the Gold Logie for his performance as Molly Meldrum in the mini-series based on the legendary music journo [Molly's incomprehensible commandeering of Sam's acceptance speech was another "highlight"]. In September, Sam lost his sister Connie, the inspiration for his charity work, to cancer. Fittingly, he has raised over $7 million and was also named the 2018 Victorian Australian of the Year. We salute you, mate.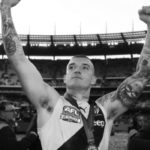 Dustin Martin
RUNNER-Up 1
Richmond Tigers super midfielder Dusty rocked to superstar status this year scoring the Brownlow and Norm Smith medals, the Leigh Matthews Trophy, the AFL Coaches Association's Champion Player of the Year and a premiership win over the Adelaide Crows to boot. Also making headlines was Dusty's NZ born dad, Shane, who made a bid to be allowed back into the country after he was deported for links to bikie gangs in 2016, but sadly couldn't be at the MCG to see his son win the flag.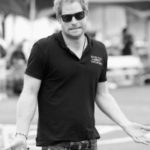 RUNNER-Up 2
Prince Harry
In June, Harry — the only royal anyone really likes – briefly visited Sydney to promote the Invictus Games, an initiative of his being held in the city next October. He said he had no doubt Sydney would embrace the Games before spending time with some of the athletes who will compete. He also continued to make wise life decisions when he announced he was marrying Suits actress Meghan Markle. In years gone by it would've been unthinkable for a royal to marry a biracial American divorcee. Is there finally progress at the Palace perhaps?!
---
HEADBUTT of the Year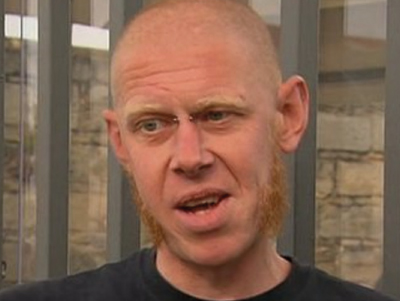 Astro Labe on Tony Abbott
"Would you do it again?" "… Probably." Astro Labe is a riddle wrapped up in an enigma. He is also, as one local media outlet put it, "A 38-year-old DJ, barista and anarchist from North Hobart". But perhaps you best know him as the bloke who issued a Glasgow Kiss to former PM Tony Abbott's head… sorta — the damage wasn't much more than a swollen lip. When asked about his motive, and whether it had to do with the marriage equality debate, turns out it didn't. "He's an evil c—t," Mr Labe said. #yes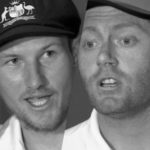 RUNNER-Up 1
Jonny Bairstow on Cameron Bancroft
As the Aussies edge closer to Ashes victory (at the time of writing), something that diverted attention away from the historic onfield battle was how Pommy wickie Jonny Bairstow showed affection toward Aussie batsman Cameron Bancroft at a Perth bar. "I got into a very amicable conversation with Jonny, and yeah, he just greeted me with a headbutt kind of thing," explained Bancroft. "A handshake or a hug is something I would have expected more than a headbutt." Australian cricket captain Steve Smith is probably still laughing, too.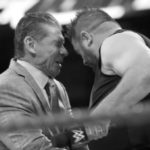 RUNNER-Up 2
Kevin Owens on Vince Mcmahon
It's not often you see a 72-year-old man headbutted on TV, let alone an extremely wealthy 72-year-old man who is built similarly to Dwayne Johnson and dresses like a stockbroker. But thank goodness for wrestling because that's exactly what WWE SmackDown fans got to see in September as Kevin Owens settled his beef with Vince's son Shane by making the WWE Chairman bleed from his huge noggin — by using his own meaty noggin. What a time to be alive!!
---
couple of the Year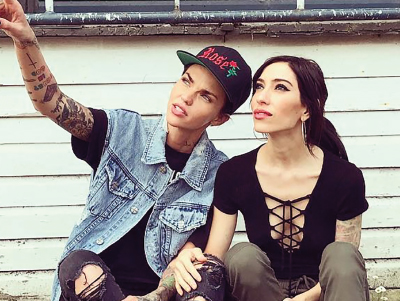 Ruby Rose & Jessica Origliasso
Australia's most talked about lady couple churned out headlines this year following a feud with Jess's twin sister Lisa, the other half of The Veronicas. The public bickering got nasty when MAXIM HOT 100 winner Ruby accused Lisa of not supporting LGBTIQ marriage, a charge Lisa angrily refuted. The Veronicas next album may have been postponed, but Ruby and Jess are still going strong.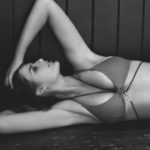 RUNNER-Up 1
Cheryl Maitland's Breasts
Classy reality TV show Married at First Sight is the gift that keeps on giving, with plenty of attention directed at contestant Cheryl Maitland's chest this season culminating in the revelation she previously worked as a topless waitress. Then came the leaked video in which an alleged mysterious white powder was allegedly snorted off Cheryl's alleged breasts. Allegedly. Is there nothing these two can't do?!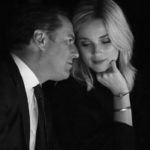 RUNNER-Up 2/
Karl Stefanovic & Jasmine Yarbrough
The Today Show makes more news these days than it reports. With Lisa Wilkinson's defection to the Ten Network making huge waves, Karl's love life got just as much attention. He split from his wife and mother of his three kids, Cassandra Thorburn, last year and quickly moved on to younger model and shoe designer Jasmine, infuriating female viewers and impressing us. Ahem. Not really.
---
SPORTS STAR of the Year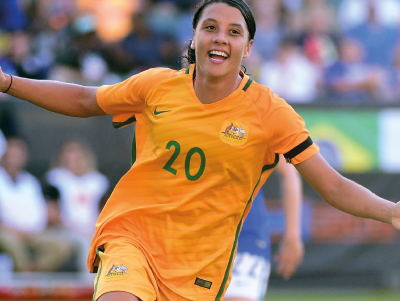 Sam Kerr
A goal-scoring goddess, Samantha, 24, is currently the all-time leading scorer in the American National Women's Soccer League where she plays for Sky Blue FC. For Australia the Matildas' star was the leading goal scorer at last July's Tournament of Nations. She racked-up a phenomenal hat-trick against Japan during that tournament, which the Matildas also won, aided greatly by her dynamite offensive attack. Sam somehow didn't win the Best FIFA's Women's Player in 2017, which is a f—king joke, but was named 2017 AFC (Asian Football Confederation) Women's Player of the Year. Expect big things from her in 2018.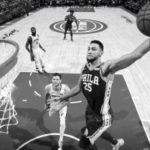 RUNNER-Up 1
Ben Simmons
This year saw an NBA rookie class emerge that had pundits reaching for their zippers and grabbing the nearest box of Kleenex. Simmons, 21, is a lenghty, lanky leftie point guard who is shooting more than 50 per cent from the field and is averaging close to a triple-double. After sitting out 2016 with injury, this year the Aussie has been instrumental in dragging the Philadelphia 76ers from deep within the recesses of the shitter and actually making them competitive this season. Rookie of the Year? It's still early, but we're feeling it.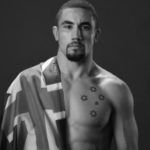 RUNNER-Up 2
Robert Whittaker
The NZ-born Aussie hasn't lost a UFC fight since 2014 and in July laid claim to the Interim Middleweight Title, becoming the first Aussie/NZ fighter to hold a UFC title. He's currently recovering from a leg injury but at just 26 years old we can look forward to many more years of Robbie pummelling blokes with frantic finesse.
---
EPIC FAIL of the Year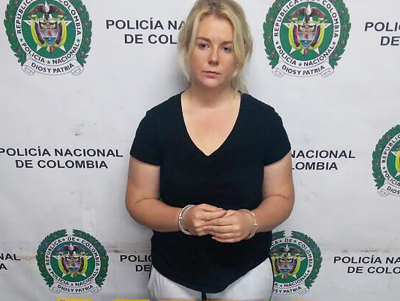 Cassandra Sainsbury
"Cocaine Cassie" became a national "celebrity" when she was caught trying to smuggle 6kg of cocaine, hidden in headphones, out of Colombia in April. Despite giving several, confusing, versions of her story a judge accepted Cassie had been threatened into the crime, sentencing her to six years jail. With good behaviour the 22-year-old could be out of Bogota's El Buen Pastor prison in two years. But we'll never get that coke back.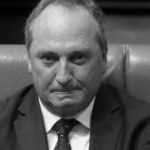 RUNNER-Up 1
Citizenship Crisis
Proving the nagging suspicion that Parliament House is full of utter morons, Australia was thrown into chaos when it was discovered a seemingly endless number of our pollies are dual citizens and therefore ineligible to sit and feature on Question Time. Deputy Prime Minister Barnaby "inbred with a tomato" Joyce (™Johnny Depp) was the biggest scalp, but easily re-won his seat in a by-election. The embarrassing drama continues.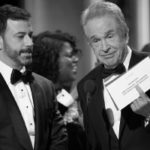 RUNNER-Up 2
Oscars Winner Stuff-Up
We're not saying they're senile, but legendary old entertainers and Oscar presenters Warren Beatty and Faye Dunaway sure couldn't come up with a good explanation for announcing the wrong winner of Best Picture at this year's Academy Awards. The elated makers of La La Land took to the stage only to discover the real winner was Moonlight. Sucks to be a rich Hollywood film producer, hey?
---
BASTARD of the Year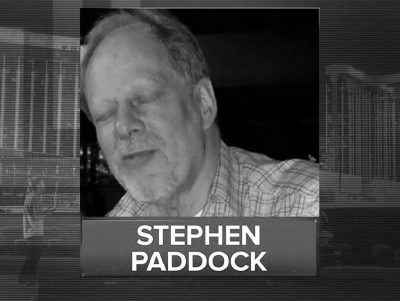 Vegas Shooter
Yes, 2017 was a real c—t of a year. While we hate dredging up memories of the awful shit that's transpired, we reckon it's also important to acknowledge these terrible events. October saw a lone gunman — with no known motive — commit the deadliest mass shooting in American history, killing 59 people (including himself) and injuring 546 others in Las Vegas. Stephen Paddock, 64, fired more than 1,100 rounds from his suite at the Mandalay Bay Hotel into a crowd of 22,000 people at a nearby music festival. There are plenty of other titles we could give this vile evil scum, but only 'Bastard' is printable.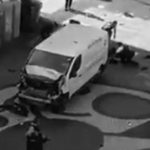 RUNNER-Up 1
Terror Attacks
It sucks to say, but this entry could fill an issue. London was visited by two terrible incidents in just three months — March saw a car driven onto the pavement, and into pedestrians, at Westminster Bridge, while May saw a bomb detonated outside Manchester Arena as people exited an Ariana Grande concert. In the same shocking vein of the first London tragedy was an attack on Barcelona in August and an October incident New York, with vehicles being driven into pedestrians both times. Make it stop!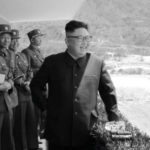 RUNNER-Up 2
Kim Jong-un
We'll get to Donald Trump later but, in the meantime, 2017 saw "Rocketman" place even more of a focus on his nation's long-range missile capabilities and set his sights on mainland America as a potential target. For realz. Nobody in the world supported this, so it led to formidable sanctions being imposed against North Korea — the ninth time sanctions have been implemented by the UN Security Council since 2006 — which is the last thing the country's long-suffering citizens really needed.
---
FIGHT of the Year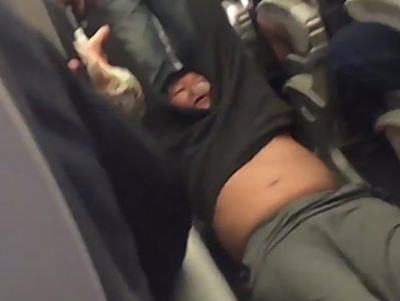 United Airlines vs David Dao
There's this thing about perception being the same as reality. In the blue corner is passenger David Dao: you know the footage — he's the bloody-mouthed bloke who was dragged off United Express Flight 3411 in April. In the red corner is United Airlines, whose CEO, Oscar Munoz, stated Dao was being "disruptive" and "belligerent" before his forcible removal from the flight. Perception + public backlash = Dao winning by unanimous decision, with an undisclosed settlement being reached in late-April.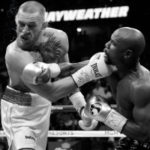 RUNNER-Up 1
Conor Mcgregor vs Floyd Mayweather
Everyone watched this, so we won't bother talking about the bout itself (in case you didn't… Mayweather, a legitimate boxer who now has a 50-0 record, won by TKO in the 10th). What we will say is that both these blokes emerged as winners, with Mayweather reportedly pocketing $US300m from the massive fight and McGregor earning a third of that… and also showing the world he can actually box.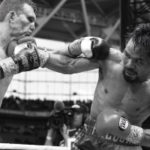 RUNNER-Up 2
Manny Pacquiao vs Jeff Horn
The Battle of Brisbane sounds more like something you'd see at 2am in The Valley after a long night on the Bundys, but it was, in fact, a controversial and stunning boxing match whereby assertive Australian Jeff Horn handed Filipino politician Manny Pacquiao only the second defeat of his super-illustrious boxing career by unanimous decision. A rematch, or two, awaits…
---
BEST DRESSED of the Year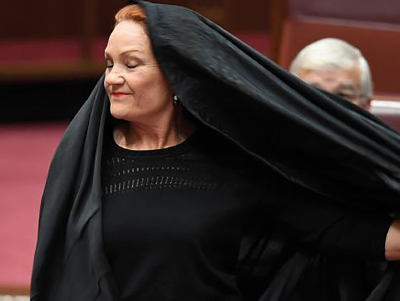 Pauline Hanson
Professional stunt queen and Queensland senator Pauline Hanson pulled another #classicpauline moment when she turned up to the senate in the burqa. Intending to make some sort of point about lax Parliament House security, guards countered they didn't stop the burqa-wearing intruder because they knew it was Pauline. All this aside, you've never looked better, Ms Hanson, and for your effort we reward you — Fashion Police style.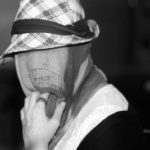 RUNNER-Up 1
Schapelle Corby
Finally released from years in notorious Bali clink Kerobokan, Schappelle stepped into the the awaiting media swarm in an on-trend ensemble of a paisley hat and face-concealing black veil (probably a light, summer scarf). The stunning look called to mind Michael Jackson's trips to the zoo with his kids covered in sheets.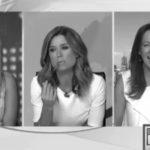 RUNNER-Up 2
Amber Sherlock
Every woman knows a bride is the only person allowed to wear white to a wedding, and so it also goes when presenting news on Channel Nine — apparently. In a leaked video, news anchor Amber "the bride" Sherlock had a conniption when her guests, fellow journo Julie Snook and psychologist Sandy Rea, also both turned up in white. Sherlock angrily demanded Julie change her jacket. Don't go changing for anyone, Julie!
---
WANKER of the Year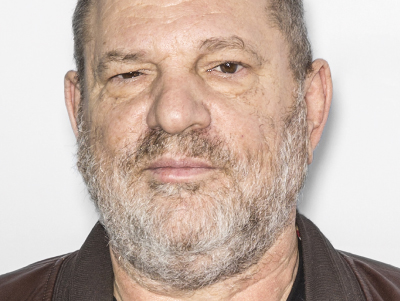 Harvey Weinstein (et al)
This category isn't meant literally, however it actually does apply in the case of wanking in front of women… or into a potted plant. The bigger issue here is that — deep breath, because this is a long list, some of which is still unconfirmed — quite a few big names, not to mention the fact some of these were blokes we liked and respected, such as Louis CK, Kevin Spacey, Don Burke, Matt Lauer and Geoffrey Rush all had sexual misconduct allegations levelled against them in 2017. As a magazine that absolutely adores women, these alleged incidents are downright shit behaviour from people who abused their positions of power. Wankers.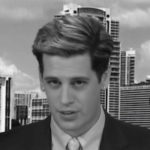 RUNNER-Up 1
Milo Yiannopoulos
With a face as headbutt-able as the day is long (where's Headbutt of the Year winner Astro Labe when you need him?), this professional troll is the sort of bloke who you actually hate hating so much because why should we even care at all? His pro-Trump and pro-relationships-between-men-and-boys views are enough to make anyone face palm, but his collaborative editorial work with white supremacists takes it to a whole other level of wanker wickedness. How dare you bring this shit on tour and into our country. Back in your box, mate.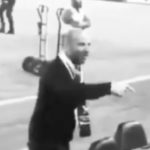 RUNNER-Up 2
George Calombaris
Sadly, we don't have a category for 'Man Who Most Resembles a Surprised Owl', so th Masterchef tool will have to settle for this instead. At the start of the year it was revealed he'd underpaid staff to the tune of over $2 million (since repaid, which is nice)… but the hero of the dish was when he shoved a Sydney FC fan who'd given him a spray at the A-League Grand Final after they'd beaten Georgie Boy's Melbourne Victory (above). Public displays of aggression? Yes, chef!
---
FUNNIEST PERSON of the Year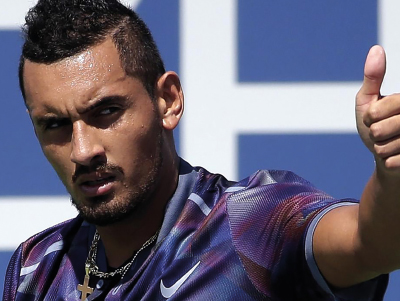 Nick Kyrgios
With these awards in the past we've recognised this local tennis giant in the Wanker Of The Year category, and frankly, we take it all back. Nick horrified fans with his snarky comments and lacklustre efforts on the court last year, even storming off mid-match at the Shanghai Masters. You know what? You mad made us laugh aplenty, Nick. Besides, tennis was built on arrogant, tantrum-fuelled players and you're actually not bad with a racquet — as you showed against some of the best this year. Hope you win big in 2018 and do us proud, mate.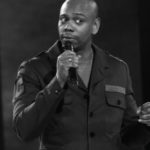 RUNNER-Up 1
Dave Chappelle
After 11 years in the wilderness — in 2006 he sensationally quit his hit series Chappelle's Show mid-season and has since kept a relatively low-profile — the King of Comedy burst back on Netflix with two hysterical stand-up specials, earning him a sweet $20 million a pop. Mad laughs = mad cash. Great to have you back, Dave.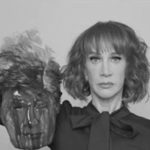 RUNNER-Up 2
Kathy Griffin
An ill-advised photograph in which she held a tomato-sauce-covered Donald Trump mask (which very much looks like a bloody decapitated head — above) by the hair, saw the US comedienne investigated by the FBI and her career blackballed. So she took her chilling and somewhat hilarious story to a world more than willing to listen — and laugh their arses off. "Fifteen countries, 23 cities and 23 standing ovations!" she declared triumphantly after her successful stand-up tour.
---
MELTDOWN of the Year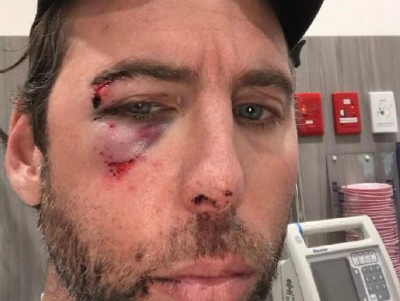 Grant Hackett
The former Aussie Olympic swimming champ was arrested at his parent's Gold Coast home in February after his troubling behaviour had them worried for his safety. Grant then posted a photo of himself with a black eye to Instagram, claiming his brother had assaulted him. The 36-year-old has since sought treatment and reconciled with his family. All the best, mate.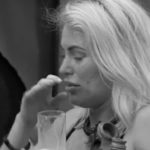 RUNNER-Up 1
Keira Maguire
Why be calm when you could have a meltdown? That seems to be the ethos of former Bachelor contestant Keira Maguire, who threw some epic tanties on I'm A Celebrity… Get Me Out Of Here! And we doubt she's tried eating chili since. And recently she has fumed while filming Bachelor In Paradise after discovering she had to go on a date with Bachelorette reject Michael Turnbull, who she publicly detests. Give the girl a break, Aussie TV — and stop asking her to be on your shows!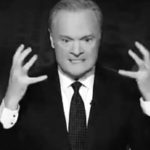 RUNNER-Up 2
Lawrence O'Donnell
Stern-faced American political TV journalist, part-time meltdown maker and host of MSNBC's The Last Word with Lawrence O'Donnell, apologised for his behaviour after a video of his on-set tantrums was leaked. "STOP THE HAMMERING!" he yelled repeatedly in a memorable moment, as nearby construction noise filtered into his studio. We're with you Lawry, you tell that hammer who's boss. And make sure you Google it, readers.
---
WTF MOMENT of the Year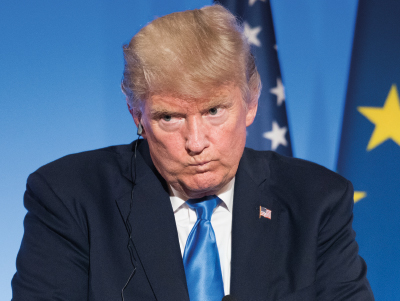 Donald Trump
How, possibly, could we summarise every batshit crazy thing this douche has done since being sworn in as President of the USA in January 2017. Well, for starters, there's those links to Russia, support of white supremacists groups, sexual misconduct accusations, the whole Israel situation and, of course, his inane tweets — including a few threatening ones to North Korea! If this was a reality show it would be incredible. Instead, it is reality and it's bloody well terrifying. #covfefe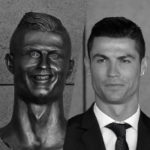 RUNNER-Up 1
Dodgy Sculptures
Nothing causes controversy like a public erection. Just ask the artist behind the bust honouring Portuguese football superstar Cristiano Ronaldo in his hometown Funchal. He was met with worldwide criticism on account of his work being shit — judge for yourself (below). Closer to home, Adelaide's Blackfriars Priory School have been forced to cover a newly unveiled statue of St Dominic, in which he holds a bread roll at crotch level next to a kneeling boy. Still, you can't fault their honesty.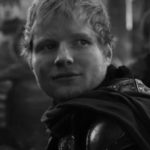 RUNNER-Up 2
Ed Sheeran on GOT
Fans of dragons and multiple boobies slaughterfest Game Of Thrones hit social media in fury when ginger warbler Ed Sheeran turned up to sing a song on their beloved show. The fact the song, "Hands Of Gold", is from George R. R. Martin's books – on which the show is based – didn't placate angry nerds around the world. Sure, he's no GOT actor, but still, Ed's met Beyoncé and you never, ever will.
---
DISASTER of the Year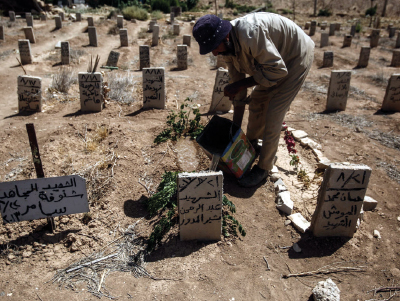 Syria Chemical Attack
The Syrian Civil War has stretched on for seven years now and horror stories continue to pour out of the region. On April 4 the town of Khan Shaykhun Syria was struck by an airstrike which released a toxic gas. The cruel and senseless chemical attack killed more than 74 people, including children, and injuring another 557. Truly heartbreaking. No words. #RIP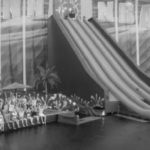 RUNNER-Up 1
Cannonball
Hot on the heels of Nine's smash hit unwinnable and anti-climatic reality TV show Australian Ninja Warrior, came Seven's utterly shit counterpunch Cannonball. Hosted by the former cast of Ten drama Wonderland, the water-filled obstacle course looked like complete rubbish in comparison to Ninja's Mount Midoriyama. Just.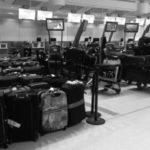 RUNNER-Up 2
Airport Glitch Chaos
The computers have already started plotting against us if the global crash of airport check-in systems is anything to go by. In September, a "momentary IT glitch" in Amadeus Altea software affected 125 airlines immobilising airport operations around the world and driving impatient passengers to turn feral on staff. So, just business as usual for Tiger Airways then?
---
BATTLE of the Year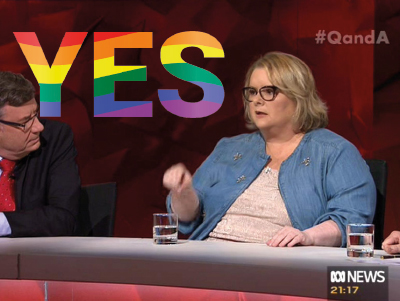 Marriage Equality
We can't put it any better than Magda Szubanski did on Q&A, where she set the screen ablaze and questioned the Catholic stance on gay marriage. "Now, I accept the Catholic Church will never marry me, but you won't even let me marry outside the church… Why should you have the right to tell me or any other person, straight or gay, what they do in the civil domain?" The majority of us agreed, as the same-sex marriage plebiscite result was resoundingly in the affirmative and, on December 7, 2017, same-sex marriage was legalised in Australia after a bill to change the Marriage Act passed the lower house of parliament. Long overdue. #loveisloveandallthat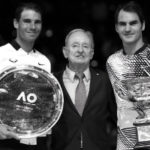 RUNNER-Up 1
Federer vs Nadal
It's always a bummer when a beloved athlete begins to decline, be it due to injury or ol' Father Time deciding that it's all over. And last year it seemed like both Rafa and Roger, who have 35 Grand Slams between them and innumerable records weren't far from calling it quits — when they weren't sidelined, it seemed like they'd faded. Then 2017 arrived and two of the greatest tennis players, ever, dominantly picked up where they left off roughly a decade ago. They split the four Slams between them and played in four finals (Federer winning them all), most notably a scintillating Australian Open five-setter that tested even the most controlled sphincters. Even the great Rod Laver (above) was impressed.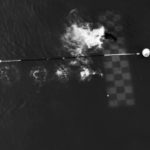 RUNNER-Up 2
Michael Phelps vs Shark
In July, as part of what the Discovery Channel's marketing team no doubt would've called "engaging content", 28-time Olympic medallist Michael Phelps (clad in a wetsuit, plus a monofin) raced a shark to help hype 'Shark Week'. Sounds insane, right?! Yeah, until it turned out to be a computer-generated shark, plus Phelps came in two seconds slower. Still, it was a battle, but… YAWN.
---
TEAM of the Year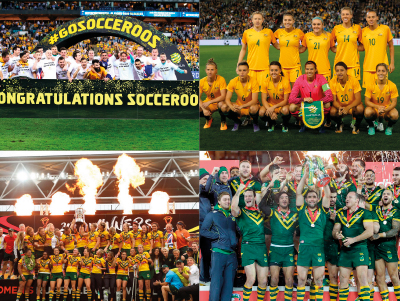 Australia
Yeah, fine, we're massive homers, but for a pretty small island nation we do spectacularly when it comes to sport — and 2017 was no exception. Our women's soccer team, the Matildas, won the Tournament of Nations, the Socceroos qualified for next year's World Cup in Russia, the Kangaroos cruised to their 10th Rugby League World Cup victory and the Jillaroos (our women's national rugby league team) took out their second consecutive World Cup. Plus, tennis potential Nick Kyrgios came within an ant's penis of beating Roger Federer — twice! Shout it loud and proud with us now — Aussie Aussie Aussie!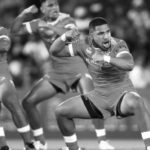 RUNNER-Up 1
TONGA
So we've spoken about our beloved Australian men's and women's rugby league teams, who steamrolled their way to World Cup trophies, but what about Tonga?! We also referred to ants' penises before, and we'll do so once more, as the Tongan team — who were undefeated in the group stage (beating New Zealand in the process) – missed out on making the Cup final with a tight 18-20 loss to England. Solid effort by the boys and we raise a schooner of kava to you.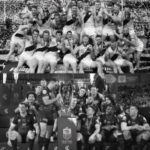 RUNNER-Up 2
RICHMOND & MELBOURNE STORM
Nicely done, Melbourne footy. Richmond beat the Adelaide Crows to seize their first Premiership since 1980, while the freakish Dustin Martin achieved the stunning feat of becoming the first player in AFL/VFL history to win a Premiership, Brownlow Medal and Norm Smith Medal in the same season. Meanwhile in the NRL, the clinical threesome of Cooper Cronk, Cameron Smith and Billy Slater golden showered North Queensland with a 34-6 performance. Speaking of outstanding performances, we're all for The Killers (who doesn't love hearing 'Mr. Brightside' when it comes on at Coles?) but Macklemore's pro-same-sex pre-game NRL GF set wins the day.
---
ANNOYING THING of the Year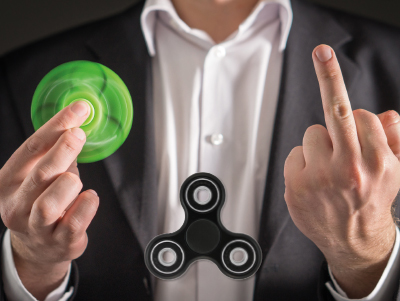 Fidget Spinner
Who knew that a metal or plastic multi-lobed flat toy, with a ball-bearing centre, could piss us off THIS MUCH?! Although similar devices were created in the early '90s, f—king Fidget Spinners only really became a popular (and an unbearable) craze last April. To make matters worse, infuriating shitheads worldwide are still swirling these little f—kers around doing "tricks" and shit. To whoever invented this ghastly gadget, a big "f—k you!" to you.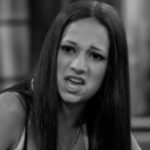 RUNNER-Up 1
Cash Me Ousside
"Troubled teen" Danielle Bregoli, then 13, first appeared on Dr. Phil in 2016, but it was a February 2017 return to the show that made her an instant social media sensation. In a clip that went viral, Danielle responds to audience members laughing at her with the now immortal words, "Cash me ousside, how bow dah?" Millions of memes and hastags ensued. By August her single "These Heaux" debuted on the US chart at No. 77 and in September she signed a multi-million dollar, multi-album deal with Atlantic Records. Er… how bow dah?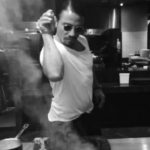 RUNNER-Up 2
Salt Bae
In these digital times there are things you "get" and things you just don't. Salt Bae falls into the latter camp. When a man (Nusret Gökçe is his name, by the way, and he owns a chain of steak restaurants) becomes a meme for his "iconic" way of sprinkling salt (letting it fall down his forearm) while preparing his meat, is this the true sign of success in 2017? Perhaps, but there's a point where overexposure and gimmickry is enough to leave anyone a bit salty, right? Pass the pepper, you irritating motherf—ker.
BY DAN STEINER, SCOTT KEENAN & SANTI PINTADO
For the full article grab the January 2018 issue of MAXIM Australia from newsagents and convenience locations. Subscribe here.