Women. Beautiful women, talented women, sports star women, newsworthy women, model women, reality TV women, impressive women, commercial women, movie women, amazing women, surfer women, funny women, exquisite women, pop star women, delicious women, artistic women, political women, rock star women, spicy women, great women, hypnotic women, incredible women, gutsy women, blogger women, wonderful women, soapie star women, brilliant women, extraordinary women, TV presenter women, magnificent women, sexy women, intelligent women, HOT women.
Yes, welcome to the 2016 MAXIM HOT 100 — our annual, eclectic list of the most gifted and gorgeous Australian women who have impressed — and undressed — this year. There's an abundance of fine femmes who have wowed us with their aptitude, intellect, sexiness, humour, coolness, physical attributes, and overall mega-talents, for you to feast your eyes on. So, please sit back, grab a drink and celebrate this special special edition of MAXIM — and feel free to to drop us a line or two at maxim@maxim.com.au Cheers,
Santi Pintado
EDITOR-IN-CHIEF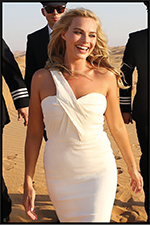 1 – Margot Robbie
What can we say other than 2016 was definitely the year of Margot Robbie. Firstly, she released three huge films in Whiskey Tango Foxtrot, The Legend Of Tarzan and Suicide Squad. Then her popularity grew even more with a sexy cover shoot for Vanity Fair magazine albeit a bizarre story referencing Australia as a backward nation which saw the writer scorned and Margot praised online for defending her country. And more recently, iconic US comedy sketch show Saturday Night Live chose her to kick off their new season as host. Moreover, you, the MAXIM readers have spoken loud and clear — here is your number one HOT 100 winner for 2016. Enjoy.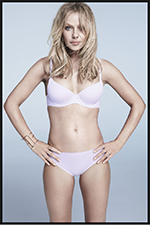 2 – Jessica Marais
Australia fell in love with Jess the second we saw her on Packed To The Rafters all those years ago. And this year we can't get enough of her — especially seeing as she stars in two TV dramas on two separate networks. In Channel Nine's Love Child she plays an obstetrician in 1960s Sydney, and in Ten's The Wrong Girl she's a morning TV producer. When she's not hotting up our small screens, she's doing ad campaigns for the likes of Berlei underwear. Now that's multi-talented. And hot!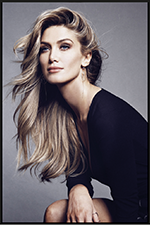 3 – Delta Goodrem
Our 2015 HOT 100 winner came close to the top spot again this year as she kept busy in the public eye returning to her chair on The Voice, joining the cast of revival theatre production Cats, and releasing a number one album titled Wings Of The Wild. Determined not to rest on her laurels, Delts has also announced a national tour and a return to acting where she will be seen in the next season of Nine's drama House Husbands.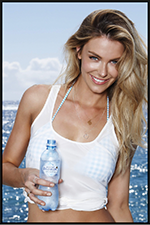 4 – Jennifer Hawkins
Donald Trump-approved supermodel, presenter and ambassador to pretty much any product ever released (like the bottle of Mount Franklin she holds here), Jen is still the same woman and just as beautiful, inside and out, as the day she was crowned the 2004 Miss Universe — then owned by the crazy US Presidential nominee. Since escaping Trump Tower over a decade ago, the face of Myer and host of Australia's Next Top Model has remained one of the country's best- loved celebrities and one of our all-time favourite women in the world. Another well-deserved Top 10 spot on our HOT 100 list is simply a given.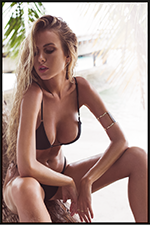 5 – Renee Somerfield
One of the sexiest women to ever adorn these pages, Renee just keeps on going from strength-to-strength. When she's not travelling the world modelling high fashion brands or frolicking on an exotic beach in the Maldives, the four-time MAXIM cover girl is either working on her swimwear range, Somerfield Swim (which she launched this year), dabbling in acting, doing her animal activist bit for PETA or sharing some amazingly HOT images with her 1.5 million Instagram followers. "I feel sexiest when I'm in my natural habitat," she says. "At the beach, with no make-up, sand between my toes and sun and salt on my skin." No complaints here!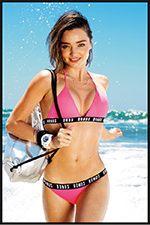 6 – Miranda Kerr
Our favourite Aussie supermodel continues to blossom, still lighting up the fashion world and also launching stuff like her KORA Organics range of beauty products. However, those hoping to get a look-in after her split from Orlando Bloom must have been fully devo upon hearing she got engaged to billionaire Snapchat CEO Evan Spiegel. Come on, nobody can compete with that shit, FFS!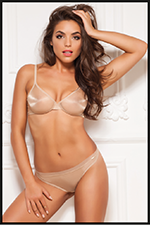 7 – Olympia Valance
The 23-year-old Neighbours star continues to heat up Ramsay Street as the fiesty Paige Smith, whose latest drama has seen her falling for a hunky Catholic priest! The younger sister of the Aussie soap's royalty, Holly, Olympia has also done campaigns for both UK lingerie brand Gossard and Cherry Ripe. Perfect combo!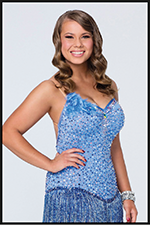 8 – Bindi Irwin
In the same year that marked a decade since the passing of legendary Aussie wildlife warrior Steve Irwin, Bindi turned 18. No stranger to the limelight the all-growed-up conservationist celebrated her big day at Australia Zoo feeding crocs, hanging with dingos and taking selfies with thousands of her fans, while hanging out at the Crocoseum with her new boyfriend, American wakeboarder Chandler Powell. Some advice, mate — when your girlfriend's family owns a pit of crocodiles, you'd best be doing what she says.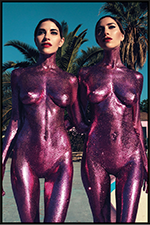 9 – The Veronicas
Brisbane twins Lisa and Jessica Origliasso have never been shy ladies, but the hot pop duo took things to the next level this year with the cover image of their single "In My Blood", wearing only purple glitter paint and some sexy pouts. The song itself was pretty decent, too, and in June it saw the sisters hit the No.1 spot on the ARIA chart for the third time in their career. Can't wait for the new album!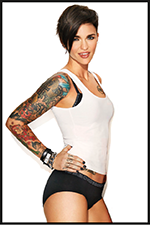 10 – Ruby Rose
The former MTV host and MAXIM cover girl went global hitting up Hollywood in 2016. It all started with her role as jailbird Stella Carlin in Netflix series Orange Is The New Black. "I couldn't get an acting job in Australia because nobody was ever going to believe me as anything except Ruby Rose," she said recently. Well, the move has definitely paid off — Ruby is hitting the big screen in XXX: Return of Xander Cage, John Wick: Chapter Two and Resident Evil: The Final Chapter. And the icing on the cake for her this year? Winning a GLAAD award for promoting LGBT equality. Go, girl!
For the full article grab the November 2016 issue of MAXIM, in stores from October 24 to November 17.
To grab a digital copy CLICK HERE. All past issues available for download.
To subscribe CLICK HERE. Australian residents only.
iPad Application also available. CLICK HERE. All past issues available for download.