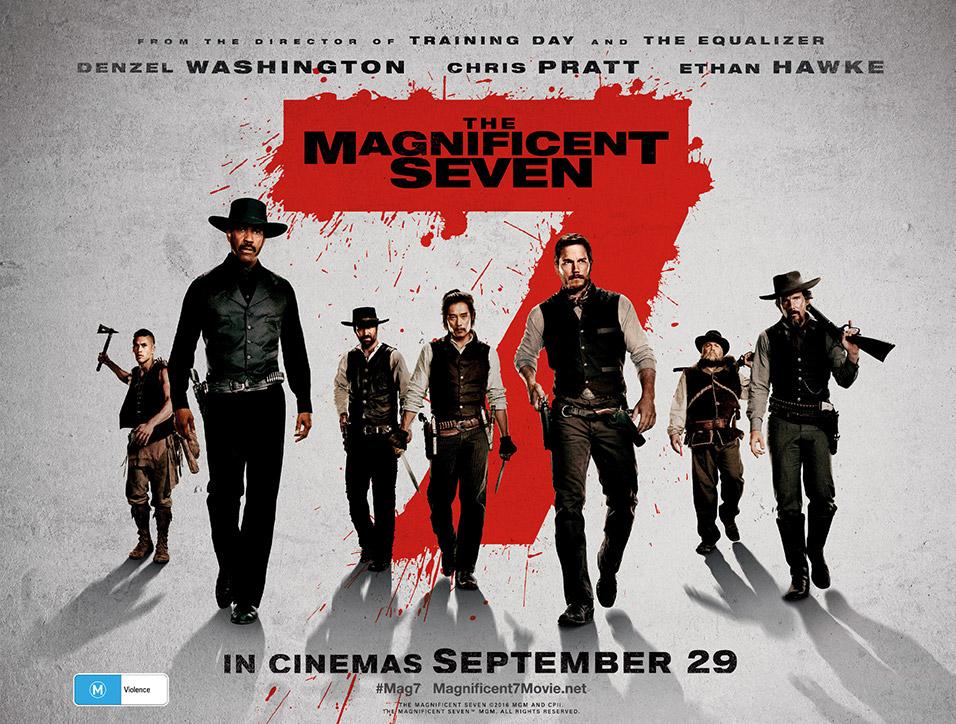 Director Antoine Fuqua brings his modern vision to a classic story in Metro-Goldwyn-Mayer Pictures' and Columbia Pictures' The Magnificent Seven. With the town of Rose Creek under the deadly control of industrialist Bartholomew Bogue (Peter Sarsgaard), the desperate townspeople, led by Emma Cullen (Haley Bennett), employ protection from seven outlaws, bounty hunters, gamblers and hired guns — Sam Chisolm (Denzel Washington), Josh Farraday (Chris Pratt), Goodnight Robicheaux (Ethan Hawke), Jack Horne (Vincent D'Onofrio), Billy Rocks (Byung-Hun Lee), Vasquez (Manuel Garcia-Rulfo), and Red Harvest (Martin Sensmeier). As they prepare the town for the violent showdown that they know is coming, these seven mercenaries find themselves fighting for more than money.
Major Prize
One lucky MAXIM reader will score the following:
• 1 x 49-inch Sony 4K TV to catch up on your favourite action blockbusters — valued at $1,699
• 1 x The Magnificent Seven pack including: The Magnificent Seven T-shirt (valued at $49.95), hip flask (valued at $69.95), backpack (valued at $44.95) and picnic rug (valued at $49.95)
Runners-Up
• 25 runners-up will each receive a double pass to The Magnificent Seven (valued at $40 each)
Total prize pool $2,915
HOW TO ENTER*
For your chance to win: Email maxim@maxim.com.au and tell us in 25 words or less what is more important to fight for than money?
Competition is open to Australian residents only and closes at 5pm on 19 October 2016. Winners will be judged and the judges' decision is final. Game of skill.
Watch the trailer at www.Magnificent7Movie.net.