The World's 15 Most Expensive Automobiles 2015
Lamborghini Veneno Roadster
Engine:
6.5 litre 12 cylinder
Transmission:
7 speed ISR
Power:
560kW
Top Speed:
355 km/h
0-100km/h:
2.8 seconds
Expect nothing short of epic winningness from Lamborghini. Shortly after enducing mass autogasms with their Veneno coupe at the Geneva Auto Show, they outdid even themselves with a convertible version – boasting the title of their most exclusive supercar, and the world's most expensive.
Don't kid yourself though; it ain't all about the looks. This Veneno (Spanish for poison) possesses an insane naturally aspirated V12 – meaning no turbos are harmed in the making of the massive 750 horsepower.
The only thing in danger is your bank balance; although chances are you'll forget the price tag once this machine hits 100 in 2.8 seconds, on its way to a healthy supercar max of 355 km/h. More to the point, chances are you won't be one of the few uber-rich lucky buggers with a set of keys.
While it's lightweight, carbon fibre-reinforced design is intriguing, that's nothing compared to the monster rear wing. Either it keeps the Lambo locked to the road or it means that the Veneno passes aviation regulations. Fitting since it costs as much as a private jet.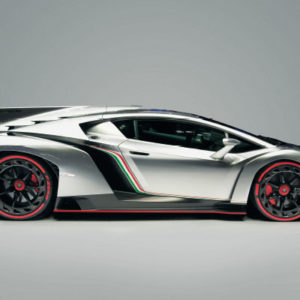 The World's 15 Most Expensive Motorcycles 2015
Ecosse Titanium Series FE Ti XX
Engine:
2,409cc billet 45 degree V-Twin
Transmission:
6 speed close ratio
Power:
168kW
Top Speed:
402 km/h
0-100km/h:
2.5 seconds
Weight:
200 kg
If you're into motorcycles, speed, and oxygen – then bikes don't get any more ballistic than this.
Known as the FE Ti XX, this luxury super bike is the final in the Ecosse Moto Works' Heretic series. Oh yeah, it is also the most expensive motorcycle in the world, and can be yours for only $300,000.
At 2,409cc the engine clocks up Ecosse's highest ever horsepower numbers – 225 at the rear wheel.
It is also blessed with carbon fibre finish, ceramic finished titanium exhaust pipes, and a saddle from Italian leather maker Berluti.
But you won't leave the dealership without a complimentary gift basket – it also comes with a luxury BRM timepiece, carved with same serial number as on the handlebars and VIN plate.
Only 13 of these extreme machines will hit the streets annually. But it won't be king of the cash heap forever. Wait long enough and you could purchase the upcoming ES1 model with a $350,000 price tag. Or you could buy 30 Harley Davidsons or even 60 Kawasaki Ninjas.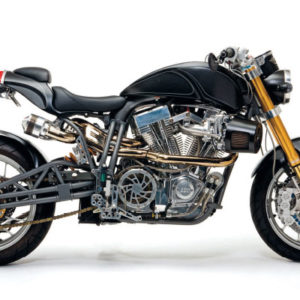 For the full interview grab the March 2015 issue of MAXIM, in stores from February 19 to March 19.
To grab a digital copy CLICK HERE. All past issues available for download.
To subscribe CLICK HERE. Australian residents only.
iPad Application also available. CLICK HERE. All past issues available for download.