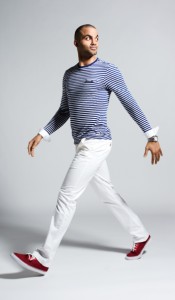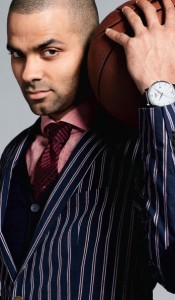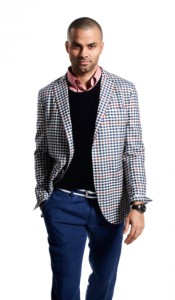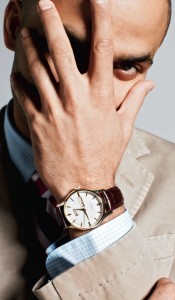 After 12 years in Texas, San Antonio Spurs superstar point guard Tony Parker has a trio of championship rings and zero pairs of cowboy boots. Find out what else the NBA's snappiest dresser has in his closet and how to pull off the season's coolest looks.

Now more than ever it seems like basketball players are the most fashionable guys around. What's up with that?
That's true, but I think it started in 2005 when [NBA commissioner] David Stern changed the dress code. When I joined the NBA in 2001, everyone was into the hip-hop style. The players were wearing throwback jerseys, and everything was size XXXL. As soon as the new rule came into place, everybody had to become more fashion-conscious.
Do you think any guys failed in their attempts?
For sure. [Teammate] Tim Duncan is still a bad dresser! He is totally laid-back, and that's how he likes to dress… But, you know, he is the franchise, so I can't really say anything.
Do you think anyone takes it too far?
Guys like Russell Westbrook and Dwyane Wade definitely take it to another level with the glasses and crazy colours and prints. I don't dress as flashy as that, but I think it's great. They're having fun, and it lightens up the NBA.
You've been playing in Texas for a long time. By law, shouldn't you be walking around with a 10-gallon hat?
I know I've been here for more than a decade, but I have to admit I don't own any cowboy hats or boots. I'm not really into that cowboy stuff. I would say my style is casual chic – super comfortable but fashionable at the same time. I like to wear a nice pair of jeans with Alexander McQueen T-shirts, leather jackets, or sport coats.
Last season a lot of players tried out beards, with varying degrees of success. How are you with facial hair?
Well, when we go on the road, our whole team keeps a beard for the entire trip, but as soon as I get home I shave it off! That's really the extent of it. [Houston Rockets player] James Harden has a great beard, but I can't do it.
Who are your favourite teams to face off against?
I love competing, so I enjoy the big challenges. Playing the [LA] Lakers is always great, since we have a huge rivalry, and facing off against the [Dallas] Mavericks and [Houston] Rockets is fun because it's like a Texas showdown.
Your father was a basketball player and your mother was a model. Did you ever feel the urge to go into the fashion industry instead of playing ball?
I think there's some footage online of me as a four- or five-year-old walking the runway with my mum! That was really it. But now that I've been collaborating with Tissot on several watch designs, I think she's happy that I'm doing a little bit of work in her field.
How do you think those watches would pair with a fourth championship ring?
That's a tough question! I'm definitely going to try to get a fourth ring this year, but I couldn't wear both at the same time. That's a little too flashy.
For the full feature and images grab the June 2013 issue of MAXIM.
To grab a digital copy CLICK HERE. All past issues available for download.
To subscribe CLICK HERE. Australian residents only.
iPad Application also available. CLICK HERE. All past issues available for download.