Capcom isn't just polishing up the visuals of survival-horror classic Resident Evil 3, it's redoing the whole game with a modern spin.
Game Name: Resident Evil 3
Developer: Capcom
Genre: Survival-Horror
Formats: PC, XBO, PS4
Release: April 3
Capcom is on a run with its revered survival-horror series Resident Evil. After some so-so action-focused games in the early 2010s, it went back to its horror basics in 2017's virtual reality enabled Resident Evil 7: Biohazzard. It was excellent! Then Capcom surprised everyone in 2019 with a remake of Resident Evil 2, which was so well done it crept its ways into many "best games of the year" lists. So, unsurprisingly, Capcom has woken yet another one of its favourite monsters from slumber.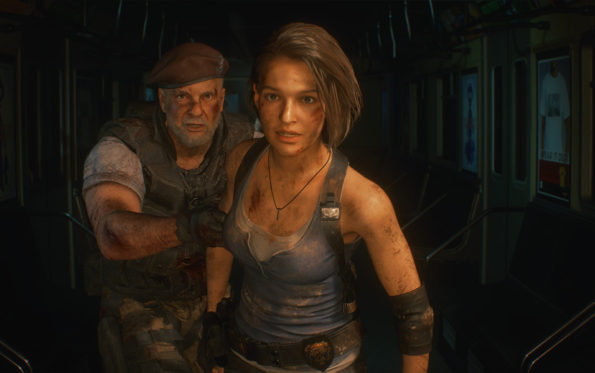 Now bare-boned HD re-releases is something we've seen a lot of lately. A few modern conveniences and an HD polish is nice, but it doesn't make a game feel new.
The Resident Evil 2 remake, however, went all out. It completely redid the controls and camera system. It restarted the visuals and audio from scratch. It implemented a much needed save system, too. And all while retaining the brilliant story beats that made the original an instant classic in 1998. The result was a game that felt fresh, bringing in new gaming and veteran fans alike.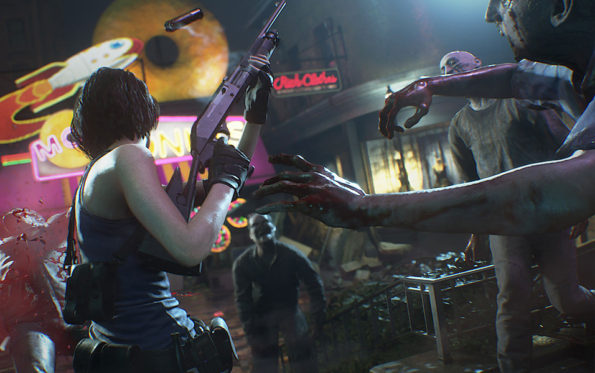 A Resident Evil 3 remake was always going to demand the same treatment. The original released on the PlayStation One in 1999 as Resident Evil 3: Nemesis. It was a big hit, ramping up the atmosphere, enhancing the scale of the world and the puzzles, and ensuring there was an eclectic mix of zombie bad dudes ready to scare your pants brown.
But it didn't age well. Mostly this was due to the stiff, challenging 'tank" controls and fixed camera system. Like the Resident Evil 2 remake, that complaint has now been eradicated via a genuine, third-person shooter control system that modern gamers will feel right at home with.
The game looks and sounds gorgeous, too. If you're worried that you'll be able to see through the cracks and spot the 21-year-old bones beneath the game, then you can stop stressing. It's no different to any other game released in 2020 in terms of its quality.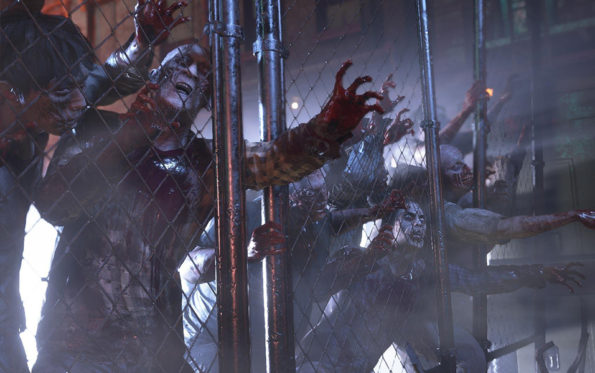 The story remains intact, and for those new to the series, the events here occur at the same time as those in Resident Evil 2. However, we see the world through the eyes of a different protagonist in Jill Valentine who is attempting to escape Racoon City and its zombie citizens even as a biological weapon called Nemesis tries to hunt her and other S.T.A.R.S agents down. It's not a linear story, either, with branching paths that can alter the final encounter.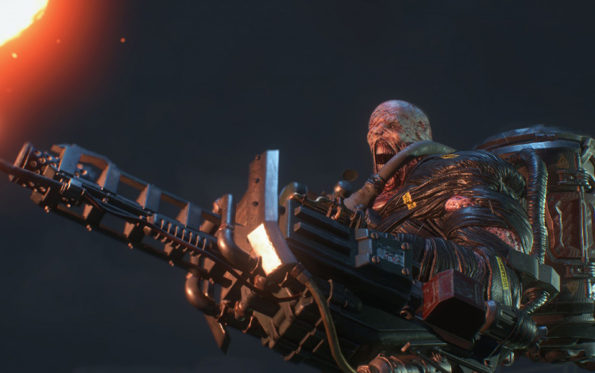 And what would a modern game be without multiplayer? A new online mode called Resident Evil: Resistance adds an asymmetrical competitive experience to the game. One player, the mastermind, plays God, creating traps and hazards, spawning enemies and manipulating the environment. Then four other players work in co-op to try and survive in a battle of wits.
So basically, Resident Evil 3 is an already great game, turned up to 11. What more could you want?
For the full article grab the April 2020 issue of MAXIM Australia from newsagents and convenience locations. Subscribe here.