With all the biggest gaming franchises, a catalogue of killer exclusives and the futuristic experience that is VR, Sony's PlayStation 4 is a gamer's paradise. Each month we catch up on the latest and greatest PS4 news and announcements.
Special Preview

– The Last of Us II

Developer: Naughty Dog (Uncharted series)
Genre: Action-Adventure, Survival-Horro
Release Date: May 29, 2020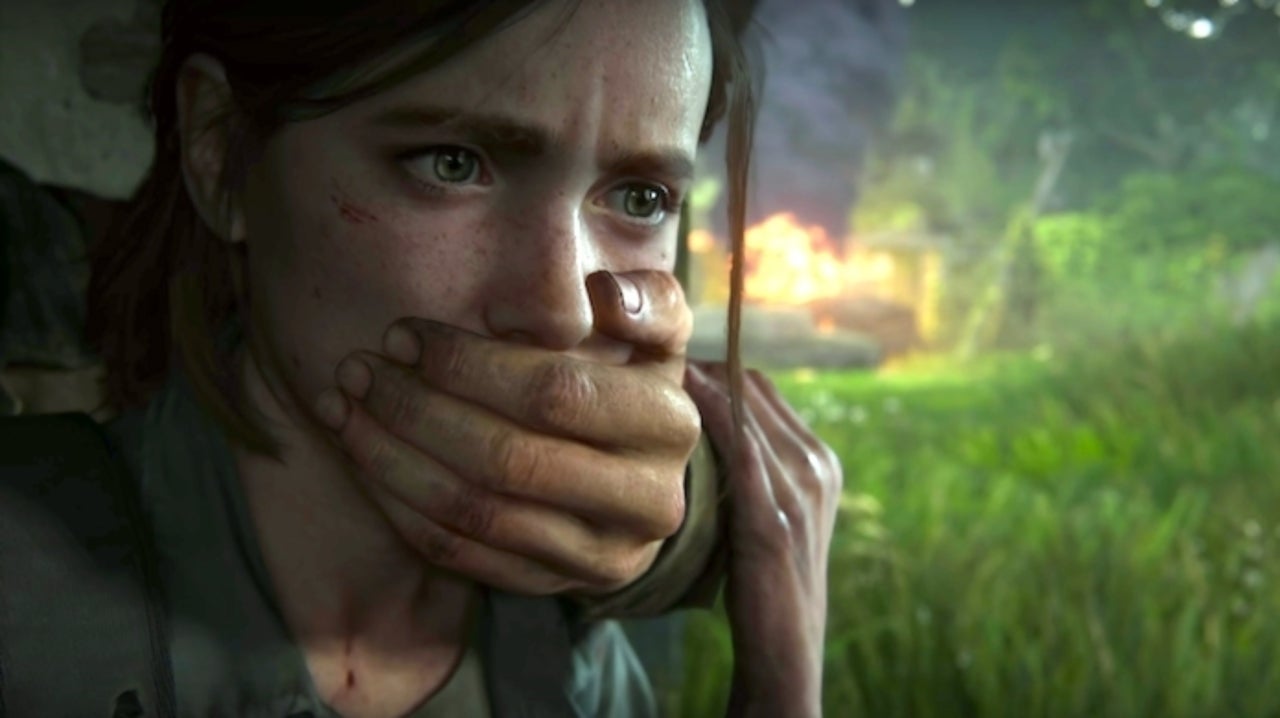 No one does interactive storytelling as well as developer Naughty Dog. As a pup in the '90s, this legendary American studio cut its teeth on platforming fare like the Crash Bandicoot and Jak & Daxter series, then things got serious. Naughty dog swung into more swashbuckling pursuits with the Uncharted quadrilogy. From there, 2013's The Last of Us went even more mature stull, taking a considerably darker tone. Yet it's widely regarded as one of the most masterfully produced, gut-wrenching games ever made.
Impressively, its follow up is shaping up to be even bigger, and even better. Maxim travelled halfway around the world to see it in action for ourselves.
So, what can you expect when that controller hits your hands? A post-pandemic tale of survival that's equal parts horror and an extended musing on what hatred and violence — justified or otherwise – reaps us in the long run. Once more you'll be slipping into the faded, ass-kicking Converse of Ellie, a grizzled survivor who's now become a dab hand at shanking the blind mutants infesting the carcass of this new world.
Likewise, she's more adept at guerrilla tactics against large mobs of human marauders. Tense exploration frequently gives way to fluid stealth combat, where Ellie ghosts people in ways that make your average Predator look amateurish… and lenient. Make no mistake: The Last of Us Part II is shockingly violent in places. The fact that the name of your victim can get shrieked at you, from their grieving comrades, sure doesn't help the guilt factor. The less said about picking off their patrolling German Shepherd pets, the better.
Even in an unfinished state, our hands-on time with this sequel revealed something of a technological marvel, both from the visual and mechanical standpoints. For over a decade, Naughty Dog's artisans have been known as trailblazers of new game-making techniques, and the big upgrade this time around is in MotionMatching animation. In layman's terms: it's a way to eliminate the stilted "seam" moments when one player movement has to end and another begin.
The end result is hours upon hours of gameplay sequences that look so fluid, so eerily natural, you could have sworn everything was filmed non-stop on a motion capture stage with hundreds of actors.
As if that wasn't enough, The Last of Us Part 2 is taking notes from the horse happy antics of Red Dead Redemption 2. Equine exploration from the back of Mr. Ed has been trotted out into the gameplay. Naughty Dog has taken the blinkers off and opened up the environments, too. So expect wider fields from which to scrape together precious crafting materials, or to stumble upon tragic environmental storytelling moments.
Or hey – your snooping might just uncover a nest of a new breed of hulking, flesh hungry mutants with serious flatulence problems. The Last of Us Part II explodes onto TV screens in May 29, 2020, and is right on track to the be the biggest PS4 exclusive of the year. In fact, it's sure to be in the conversation for best game of the year across all formats!
PlayStation Plus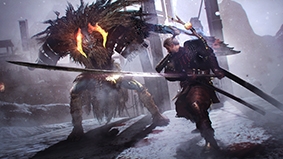 If you sign up for PlayStation Plus, not only do you get access to the PS4's full suite of online experiences, but you get two free games a month. For November, there is survival-horror indie hit The Outcast II, but also action-RPG Nioh from iconic developer Team Ninja. A sequel, Nioh 2, is going to be one of the first big PS4 exclusives of 2020 (out March 13). So, this is a chance to get up to speed on the series if you're quick!
PS5 Watch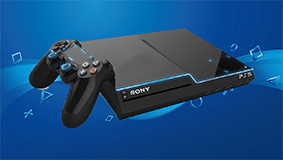 We're now officially one year away from the arrival of PlayStation 5, and while there is a tonne of great gaming to enjoy between now and then, it's still hard not to get excited. We can now confirm the console will run the latest AMD Ryzen CPU, Navi GPU system and SSD hard-drive tech. So, it will load superfast and have the latest in graphic trickery, such as ray tracing and 8K resolution. It will double as a 4K Blu-ray player and will be backwards compatible with PS4. Plus, the DualShock controller will gain adaptive triggers that can sense pressure, and swap Rumble for Haptic feedback in the sticks.
Out Now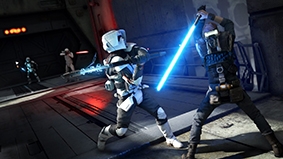 The must-play PS4 game of the month is Star Wars Jedi: Fallen Order. The third-person action adventure comes from Respawn Entertainment (Titanfall, Apex Legends, Call of Duty). This game is not about online multiplayer, however. It's a story focused adventure title similar to a Tomb Raider or Uncharted. You play a Jedi padawan in the wake of Episode 3: Revenge of the Sith, trying to evade the Empire's Order 66. With Force powers, lightsaber combat, droids and a million familiar sounds and sights, this is blockbuster PS4 gaming.
For the full article grab the December 2019 issue of MAXIM Australia from newsagents and convenience locations. Subscribe here.