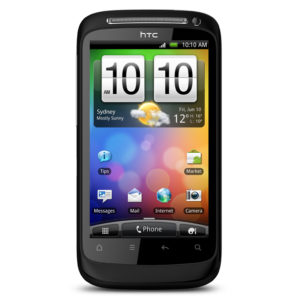 HTC Desire S
The original HTC Desire is regarded as one of the finest handsets you can jam in your pocket, and now it has a bonus consonant on the end. The smaller and lighter "S" features Qualcomm's new 1GHz 8255 Snapdragon processor, updated Android Gingerbread 2.3 OS, HTC Sense navigation, 5MP/720p cameras on the front
and back, plus a big, bright 9.4cm screen.
For the full review grab a copy of the August 2011 issue of MAXIM Australia – available from Woolworths, Coles, Coles Express, 7-Eleven, BP or your local newsagent until August 17, 2011. Or click here to subscribe. (Australian residents only).