There's a host of great new games for petrol sniffers and rev heads this month, and we've got the best of them covered right here.
GRID (PC, PS4, XBO, Stadia)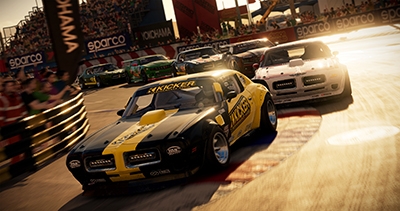 When it comes to the racing genre, no video game developer has assembled a gameography as diverse and successful as Codemasters. While best known for the F1, Dirt and GRID series, there's plenty more to its legacy. V8 Supercars, TOCA Race Driver, Micro Machines, Fuel, OnRush and Colin McRae Rally were all Codemasters series. This is a team that knows its way around a race car.
GRID is a reboot of a series that saw three previous releases between 2008 and 2014. It's a game that tasks you with mastering a host of different cars in a multitude of different situations. The initial release offers 69 cars across 7 class types (including GTs, Group 7 specials, tourers, tuners, Formula Js and even prototypes vehicles), but while they each handle authentically, GRID is not a punishing simulation.
In fact, GRID walks a perfect line between being easy to pick up and play yet rewarding to master. That said, a suite of driver assists gives you the freedom to adjust the play just how you like it.
Racing in GRID is a real thrill, and with both day and night races, as well as the possibility of rain, any given race can take on a new shape. The main campaign offers six different threads of 13 events each, and progressions through these gets you to the GRID World Series. All up 12 tracks, including Eastern Creek and Silverstone, greet players, but as four of the "tracks" unfold in cities, there are a stack of alternate routes. All up, you'll encounter 92 circuits.
Stunning visuals and pinpoint sound aside, it's the immersion the race choreographer provides that really seals the deal with GRID. Strangely named, this system ensures things like punctured tyres, spins, rolls, technical failures, wobbles out of corners and other such moments of a race event can unfold not only in your vehicle, but with the AI, too (see boxout).
It's this attention to detail in capturing what is great about racing that cements the edge-of-your-seat, anyone can play style we love about GRID. A must own for race fans.
Out: October 11
MotoGP 2019 (PS4, XBO, Switch, PC)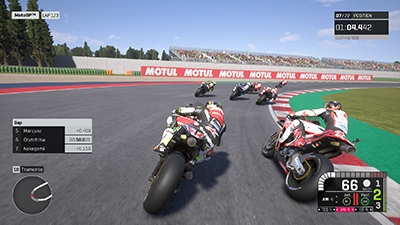 If four-wheels are two too many for your tastes, then rest assured you won't be lacking any gaming action this month. As its name would suggest, this is the official video game for the 2019 MotoGP World Championship. And as we've come to expect, that means every track, rider, bike and nuance from the real sport faithfully captured.
There is much than just the MotoGP here, too. Depending on how deep you want to dive into the campaign, you can begin your career in some of the lower leagues and ride your way up to the big time. The Red Bull MotoGP Rookies Cup, Moto3, Moto2 and the brand-new MotoE series are all included, adding up to a stack of content. Especially when you consider all 19 circuits are recreated in-game.
Speaking of being faithful, once you've rolled your leg over and jumped in the saddle, you can expect a game that is more on the simulation side of the gameplay scale than it is arcade. There are a multitude of rider assists you can toggle, of course, but this definitely a game for the bike enthusiast. Going into first-person mode so you're peering just over the handlebars, timing your turn into each apex, managing the throttle and grip ,and then powering out precisely is deliberately tough to master, but all the more rewarding as a result.
There's room for improvement; some commentary would be appreciated and the off-track detail is limited. Yet with impressive weather effects and online multiplayer supporting the core gameplay, it remains fast and frantic fun.
Out: Now
MXGP 2019 (PS4, XBO, PC)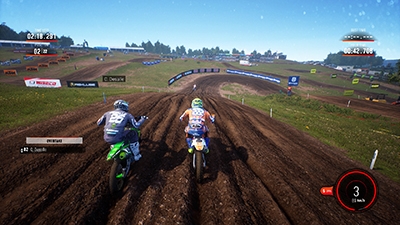 If you're looking for a less hardcore two-wheeled experience, then there is the official game of the 2019 MXGP Championship to dive into. Dive straight into the mud, that is! With both the premier division and the MX2 Championship represented, you can start your career at either level, but first you will need to customise your rider with a hilariously vulgar nickname. (Or is that just us?)
Gameplay is punchy. Depending on which assists you have on, you'll need to come into corners fast, brake hard, get out of there without two much slide on your back tyre and then set a line for the next jump. You'll need to balance your weight, your front and back brakes and your clutch on the way, and the concentration that requires can help you zone right in on the thrill of each of the 19 tracks.
When you throw in varying weather effects, a full grid of riders all leaving ruts in the track, and no shortage of trackside obstacles that can send you flying from your seat, there's a good challenge here.
Adding to the fun this year is a full track editor with over 10,000 customisation options and four landscapes to choose from. And if that endless supply of new tracks wasn't enough, there is an open world Playground mode with its own kind or race types (like point-to-point Waypoint events) to enjoy or simply jumps to discover and hit. Get dirty!
Out: Now
For the full article grab the October 2019 issue of MAXIM Australia from newsagents and convenience locations. Subscribe here.