Most men are only ever as happy as their family jewels on any given day. So, to ensure both you and yours remain happy and healthy, here are a few facts and helpful hints you need to know…
1. IT'S OK TO BE A WANKER
Who'd have thunk it? Spanking the monkey is actually really good for your health and may even improve your chances of becoming a Dad one day. According to a 2003 Harvard Medical School Study, "Men who ejaculate 21 or more times a month enjoyed a 33% lower risk of prostate cancer compared with men who reported four to seven ejaculations a month throughout their lifetimes." This was backed up by a 2004 Australian study of 2,338 men, which found that "men who averaged 4.6 to seven ejaculations a week were 36% less likely to be diagnosed with prostate cancer before the age of 70 than men who ejaculated less than 2.3 times a week on average."
And if that's not enough to get you going, it seems regular ejaculation also keeps your swimmers healthier and better able to do the job that nature intended! Says leading Australian fertility specialist, Dr. Raewyn Teirney, "It encourages the body to regenerate and refresh sperm and if the male is otherwise healthy, we typically see that the quality of sperm is good."
2. YOU ARE A SPERM FACTORY
Your testicles are a literal sperm making factory, churning out new swimmers daily. From the beginning of spermatogenesis, or the production of sperm, it takes 72 days for each guy to go from being a small cell to having a tail and being ready to go. This gives you a fresh chance to improve your health and in turn, produce the healthiest, happiest swimmers you can. "You can do this by looking after your general wellbeing every day," says Dr. Raewyn. Think: good quality sleep, regular exercise, eating a well-balanced diet, cutting down on your booze intake, quitting smoking and well, just living the healthiest life you can.
3. THE BOXERS vs BRIEF DEBATE IS REAL
"Studies suggest that wearing tight underwear and pants may heat up the testes, which may detrimentally affect sperm health," explains Dr. Raewyn. Ditto for that hot jacuzzi or sauna or anything that restricts circulation and heats up the gonads. Keep your boys cool with a quality pair of cotton boxers which allow room to comfortably move around.
4. NO PHONES IN YOUR FRONT POCKETS
"It's thought that radiation from mobile phones may have some effect on sperm DNA," explains Dr. Raewyn. Slip it in your back pocket, or better still, keep it in a brief case or bag when not in use.
5. WATCH YOUR ALCOHOL INTAKE
Over-drinking? Don't expect a party in your pants any time soon. "Alcohol may have an immediate effect on virility, making it tricky to achieve or maintain an erection, and it can slow down sperm production as well as affect the good health of the sperm you do produce," says Dr. Raewyn. Stick to the standard two drinks a day or less and aim for at least two consecutive alcohol-free-days a week.
6. DON'T SMOKE
Cigarettes are bad on every level, so little surprise that the free radicals smoking produces can negatively affect sperm health and vitality. Smoking marijuana does almost as much harm, if not more, as it is thought it could cause impotency in users. "Taking any illicit drug can detrimentally affect reproductive health," adds Dr. Raewyn. "Similarly, men should talk to their GP about any prescription medications they may be on that could affect sperm health or virility, especially if they are thinking about starting a family."
7. GET OUT INTO THE SUN
"Vitamin D assists with testosterone production, which is directly linked to general wellbeing, health and energy, as well as healthy sperm," explains Dr. Raewyn. "If you can't be in the sun, consider a quality supplement." Likewise, your sperm relies on antioxidants to perform at its best. "It's widely thought that antioxidants may improve testosterone production as well as the DNA of the sperm and its function," explains Dr Raewyn. This means eating lots of fresh fruits and veggies or taking a supplement if your diet is lacking.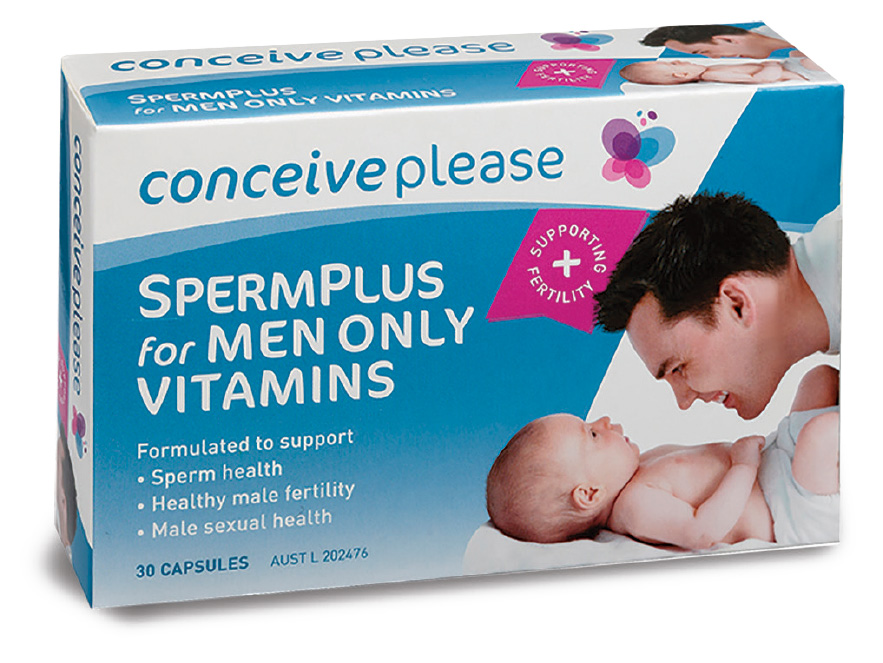 MAXIM recommends conceiveplease SpermPlus for Men vitamins, $26, which contain Vitamins C, E D, lycopene, selenium, folic acid, zinc, calcium and garlic oil which together are said to act as scavengers, helping to remove the harmful free radicals that cause oxidative stress.
8. DITCH STEROIDS
"Steroids lead back to the brain and cause hormone production to be reduced, which may cause temporary sterility," advises Dr Raewyn. "They can also promote cancer cells." If that's not enough to scare you, they can stop your Little General working properly. Just give 'em up. Nobody likes that pumped up look anyway.
9. EXERCISE IS ESSENTIAL
Regular exercise — even just a walk every day — will help keep your tackle in top shape. "We know that exercising regularly improves general health and wellbeing and we also know that this includes sexual and reproductive health," says Dr. Raewyn. Nobody expects a tri-athlete, just do what you can each day.
10. EXAMINE YOURSELF
Every few weeks, have good feel down there to check for any unusual testicular lumps or abnormalities which may indicate early signs of testicular cancer. "If you notice something unusual, have it checked out straight away," says Dr. Raewyn. "The earlier you catch these things, the better your chances of successful treatment." ■
BY SHONAGH WALKER
For the full article grab the October 2019 issue of MAXIM Australia from newsagents and convenience locations. Subscribe here.