MAXIM's resident wellness expert, lifestyle coach and bestselling author ANDI LEW gives us her top five best ideas for first-daters…
OK, so you've secured a first date with the girl you've been wanting to spend time with. You've moved from text or phone to IRL (in real life) and you're about to find out if she really is like her picture or video calls you've both been sharing. It's exciting and nerve wracking all at the same time because it's quite possible that your first date may also be sizing you up and that the happy hour golden lighting you've both been using after work or your dark selfies are no longer enough.
Let's get one thing straight though – your energy speaks before you do. This is wonderful news because it means that your girl won't be making her judgement on whether you're going for a second date or not, based on your external beauty only. For those working solely on their external aesthetics; it's time to lift your Dating Game.
Here's the truth – women ultimately don't care if you have a six-pack all year round or George Clooney hair and a deep, sexy Morgan Freeman-like voice. They're actually interested in how you make them feel. So, it's time to get your energy right. How you feel about yourself says a lot about you. Know your strengths and decide to feel happy about them! Never let your ego take over. If you do, you're coming from a place of fear. Just sit back in your self worth space and be quietly confident with what you have to offer someone. The right woman for you will love it.
Now, your job is to really listen to her and get to know her likes and what makes her smile so that you can make her feel good. This will make any woman fall. The French have a saying that when translated means; "make a woman laugh and you have one foot in the bed". I'm sure it's sexier when they say it, but laughter is hugely attractive. It means she feels comfortable to let her guard down with you. Now that you're committed to listening and you're having fun, your choice of first dates are going to be easy. She's going to help you choose by giving you clues as to what she likes, but a woman may sometimes also prefer you to choose.
BAR THE WAY
Some don't like to drink alcohol on a first date as they say it clouds their judgement and vision, but for others it's an obvious first date choice. Having a cheeky wine, beer or colourful cocktail or two can certainly help to ease first date nerves. My tip – choose a place that's on the way home from work for you both and on a Thursday or Friday night. This way you can make it a low key interaction without expectations. It's important to know that you both may not like each other's vibes from the get go and meeting up on a "by the way" bar helps to keep you guys less invested. You'll have only one or two and need to get up for work or gym the next day! If you're all "in like Flynn" then this first date will leave you both hanging for more.
NATURE KNOWS
The most telling way to get to know someone is to get them amongst some nature. When we have really switched off and disconnected from technology and work, is when we start to talk about what matters most. If you're both into healthy living, suggest a nature walk by the beach, bay, park or botanical gardens. Guys, you are really good at talking if you're not facing one-on-one right in front of your new partner's face. If you both are doing an activity and looking ahead or at your surroundings then chances are you'll be more relaxed. The bonus of this first date is that you're saving money and getting fit.
SMOOTH AS A SMOOTHIE
Forget coffee. The caffeine will build your adrenals up even more. You're already going to naturally both be a little nervous. The last thing you want to do is heighten your nerves with more stimulants. Research a day date smoothie bar or cafe that has a great vibe and cafe culture. Suggest a middle of the day, right before lunch time: smoothie hang! If the date is going well, you're going to be able to extend this into a lunch date and spend more time together right then and there. And the bonus is – every girl becomes a "cutie with a smoothie" when they're drinking with a straw. Again, it's a low key, quick catch up to see if there's chemistry and if so, you're going to really surprise her by suggesting she might like to choose a bite off the lunch menu, if she has time to stick around.
DINNER WINNER
The only way you'll guarantee a winning dinner date is if you choose a place that has a share type atmosphere. They're everywhere now with share plates and share tables. Grazing menus and tapas bars are best. If there are people all around you, you'll feel less pressure as a not yet "couple" and rather just two people sharing food and conversation.
GO FOR GOLD
What are you really good at? If you're exceptional at a skill, you might want to suggest a date that involves showing you in your light. For example one of my favourite first dates was when I met with a photographer who picked me up for sunset photography. If you have something you want to showcase and share and you think she's keen for it, by all means show some creativity and thoughtfulness.
Whatever you choose, just remember your goal is to get a second date, not a kiss! Be a gentleman and enjoy the journey and build up. A kiss at the end of the night will be in order if you feel that she has already given you the signs for it:
Prolonged eye contact
Lots of laughter
Some touching of the arm, elbow shoulder or thigh.
A mention of a second date
If the kiss doesn't happen, it's all good. That's why a first date is called a first date. Enjoy the journey!
ABOUT ANDI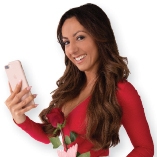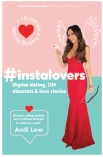 As a certified wellness and dating expert, lifestyle coach and bestselling author, Andi Lew appears on several TV shows, both in Australia and in the United States of America, helping one and all with her handy relationship and professional advice. Stay connected with Andi via her Instagram @andi.lew
#INSTALOVERS – DIGITAL DATING, DM DISASTERS AND LOVE STORIES by Andi Lew is out now, rrp$27.99, available at andilew.com and book stores across Australia
For the full article grab the October 2019 issue of MAXIM Australia from newsagents and convenience locations. Subscribe here.