Whether you're looking for a cool present for your Old Man or a little something to give your mate who just welcomed a tiny offspring, we have you covered with these great offerings for Dad's Day…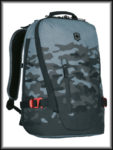 VX Touring CitySports 15" Laptop Backpack in Navy Camouflage, RRP $399.00
Because every dad could use a cool daypack. This nautical themed baby has a place for all his daily essentials – even his 15-inch laptop. Its padded shoulder straps and back panel guarantee comfort while the lockable zippers ensure his belongings are secured.
WWW.VICTORINOX.COM
Help dad raise his game (and lower his handicap) with the GolfTool. Use the tee punch to tee up even on hard or frozen ground, repair the green with the repair tool, or slide out the ball marker as needed. It has everything he needs to beat his highest score on the course!
Available in translucent black, translucent ice blue and translucent red
WWW.VICTORINOX.COM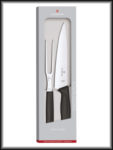 Swiss Classic Carving Set, RRP $139.00
If your dad doesn't brag about his barbecue skills, is he even a dad? Give him the ultimate weapon to help him show off his prowess on the grill. The shiny 19cm carving knife excels in slicing and carving while the 15cm fork will keep it all stable on the board.
WWW.VICTORINOX.COM
If your old man is into outdoor adventures, look no further than the Hunter Pro Alox. Weighs a mere 186 grams, the sturdy blade of the Hunter Pro Alox is made of the best rust-resistant stainless steel alloy in Victorinox's factory in Switzerland. Whether dad is preparing food on his camping trips or setting up a bonfire with his mates in the backyard, the Hunter Pro Alox has got him covered.
Available in black, titanium and gold (gold exclusive to Travel Universe)
WWW.VICTORINOX.COM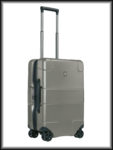 Lexicon Hardside Frequent Flyer Carry-On, RRP $859.00
Boasting a class-leading packing space of 34 litres, this super sleek carry-on is the perfect travel companion for any dapper dad. It also comes with a handy USB port as well as a pen and SIM card replacement tool. Simply connect the USB port to a battery pack, and dad can keep his device powered up on the go.
WWW.VICTORINOX.COM
---
PLAYSTATION
Offering a diverse range of awesome products and games to suit all kinds of dads, PS Australia has you covered this Father's Day. Here's our picks…
With dynamic 4K gaming and entertainment experiences and a wealth of gaming possibilities available, why not provide your dad with the very best gaming has to offer with a PlayStation 4 Pro. The PS4 Pro offers leading-edge technology to deliver the fastest, sharpest, most responsive gaming experiences ever seen.
AVAILABLE FROM SELECT RETAILERS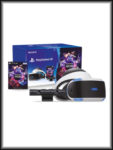 PlayStation VR Starter Pack, RRP $419.95
Get immersed in gaming with the PlayStation Virtual Reality bundle, including a PS4 Camera and PlayStation VR Worlds. Watch your Old Man journey through different VR experiences, from diving with sharks to participating in a London heist. Best of all, you can have just as much fun watching the action unfold from the couch!
AVAILABLE FROM SELECT RETAILERS
A stunning story between father and son, God Of War is a perfect gift for Dad to show him how much you care. Living as a man outside the shadow of the gods, Kratos must adapt to unfamiliar lands, unexpected threats and a second chance at being a father. Together with his son Atreus, the pair will venture into the brutal realm of Midgard and fight to fulfill a deeply personal quest.
AVAILABLE TO BUY ON PLAYSTATION STORE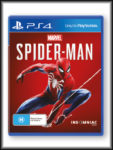 Marvel's Spider-Man, RRP $99.95
Explore a new chapter of everyone's favourite neighbourhood superhero in Marvel's Spider-Man as a more experienced Peter Parker. Web-sling through the streets of New York and protect the city from evil in this blockbuster action title — it's Spider-Man unlike any you've played before.
AVAILABLE TO BUY ON PLAYSTATION STORE
This wireless controller defines the new generation of play. Combining revolutionary features with an intuitive design and precise controls, the Dualshock 4 is designed to be the most intuitive, comfortable and responsive controller PlayStation has ever created. Available in classic Jet Black, fiery Magma Red, fun-loving Wave Blue and stealthy Green Camo these are sure to give Dad the opportunity to sharpen his skills and enhance his gaming experience this Father's Day.
AVAILABLE FROM SELECT RETAILERS
Let Dad live out his action-hero fantasy, in this explosive action blockbuster exclusive to PlayStation VR, as he battles through a crime-ridden London underworld playing elite soldier Ryan Marks in his deadliest mission yet — to save his family from a ruthless criminal underworld.
AVAILABLE TO BUY ON PLAYSTATION STORE
---
UPSYNTH SPIRITS
Well-known for its fine spirits, Polish company J.A Baczewski was founded in 1782. It was the first distiller to brand their vodka as Vodka Monopolowa and until 1939 was one of the most popular Polish export goods. Today, the company continues to produce top-shelf spirits, amongst them the world-famous potato Vodka Monopolowa. So, what better way to celebrate Father's Day than to toast Dad in style with these brilliant award-winning beverages…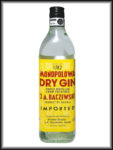 J.A. Baczewski Monopolowa Dry Gin 750mL, RRP $64.90
Like its vodka sister, this gin is also triple distilled from potatoes, has a light texture and subtle flavours that leaves a smooth, delectable taste in your mouth. One top international reviewer from the Beverage Testing Institute (BTI) describes this quality spirit with, "Clear. Delicate aromas of pepper jelly, floral bath talc, pine sap, and lemon curd with a satiny smooth, dry-yet-fruity medium-to-full body and a creamy custard, lemongrass, herb and spice flourish. A great combination of vibrancy and elegance." Enough said! What's more, with a Gold Medal rating of 93 points (or "Exceptional"), Monopolowa Dry Gin is well suited on the rocks, in cocktails or with tonic and ice. A true martini lover's delight!
AVAILABLE FROM WWW.UPSYNTH.COM.AU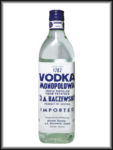 J.A. Baczewski Vodka Monopolowa 750mL, RRP $59.90
If you value quality and authenticity in your spirits, Vodka Monopolowa is the world's first vodka brand which continues to win medals and awards internationally. Monopolowa has been triple distilling potato spirits in the most traditional manner for years — in fact, this drop was served in the Royal Household of Austria-Hungary. With its clear, mild aromas of buttercream, candid citrus peel and anise, this pristine vodka is perfect for sipping neat or in martinis. It's also well suited for mixed drinks and enhanced when served chilled with a twist of lemon. In a world filled with overhyped grain vodkas, Monopolowa stands high above the rest.
AVAILABLE FROM WWW.UPSYNTH.COM.AU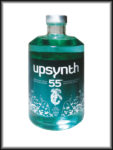 Upsynth 55 Premium Austrian Absinthe Spirit 500mL, RRP $74.90
Expertly distilled from 28 alpine herbs including wormwood (Artemisia absinthium) Upsynth 55 is a premium offering that is superior to the more common macerated and bitter-tasting "absinth" found on the market. This quality spirit undergoes a long-lasting maceration process which is then finely filtered and double distilled to preserve its unique and perfectly-balanced herbal flavour. Suffice to say this is perfect when mixed in long drinks, cocktails or even straight, over crushed ice.
AVAILABLE FROM WWW.UPSYNTH.COM.AU
---
STELLAR CELLAR
Founded in 1962 by a visionary group of 10 friends, six of whom were University of Washington professors, Columbia Winery is the result of the unrelenting curiosity and deep commitment to proving the potential of wine growing in the Columbia Valley, located at the same latitude as Europe's best wine growing regions.
Available from www.boozebud.com/p/columbiawinery
France's Most Exquisite Rosé is a unique sparkling Rose from Provence-Alpes-Côte d'Azur – a region south of France known for producing the world's finest Rosé Wines. Belaire Rosé is crafted by 5th and 6th generation winemakers at Maison established in 1898. Enjoyed by the music community worldwide, Belaire's global ambassadors include Rick Ross, DJ Khaled and local home grown artists the Sunset Brothers, DJ Troy-T, DJ Nino Brown and DJ Jonny Boy.
Available from boozebud.com/p/lucbelaire
*$37.50 – Father's Day special price for the month of September
If your Dad is a trendsetter, this is the perfect range of Californian wines from Chateau Souverain – one of the great California wineries. Winemaker Lee Stewart was a trendsetter, opting to grow grapes rather than the predominant crop of the day —prunes. He became an advocate of clean winemaking practices and was among the first in California to concentrate on single-varietal, estate wines; introducing Petit Sirah as a varietal, and taking a page from the French by insisting that Chardonnay be fermented in oak rather than stainless steel.
Available from www.boozebud.com/p/chateausouverain
---
STATESIDE
Available AT Chermside Westfield, Fountain Gate Westfield, Highpoint Westfield, Liverpool Westfield, Macarthur Square Merrylands Stocklands, Wetherill Park Stocklands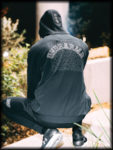 Under Armour Pursuit Mens Hoodie, RRP $119.95
A Stateside Sports exclusive collaboration with Under Armour — you can't get this hoodie anywhere else in the world right now. Made with rich tech fibers, and a sleek overall design, this is the perfect Winter statement piece. Do it.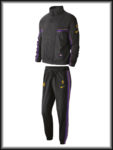 Los Angeles Lakers Nike Courtside NBA Tracksuit Set, RRP $149.95
Nike is bringing retro back in style with their latest tracksuit set. Reminiscent of the vintage warm-up and courtside attire that NBA teams used to wear, this set mixes a throwback design with a strong modern finish.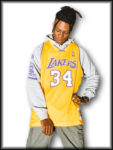 Shaquille O'Neal Los Angeles Lakers Mitchell and Ness Hardwood Classic Swingman NBA Jersey, RRP $149.95
A new range of Hardwood Classics have hit the court and this Shaq piece is one of the standouts. Leaning towards a more lifestyle fit and feel, this Jersey is a performance based replication of Shaquille O'Neal's 1996-2004 season uniform he wore on the NBA court.
---
VS FOR MEN
Dad's want a gift they can really make use of, rather than the boring old tie, socks and undies. VSforMen has combined the most premium technologies and product innovation with ease of use to allow men to arm themselves with the tools needed to own their look…
Make no mistake – the clipper has evolved! Maintain an all-over short or crew-cut look, easily and accurately with this ergonomically-designed tool that fits in the palm of your hand for an easy DIY haircut. Packed with lithium-ion power, use it with mains power or cordless for total convenience and control.
3-year warranty, available from Shaver Shop
This is the ultimate precision short beard and stubble trimmer. It offers 15 motorised settings with up to 0.4mm precision and a unique floating head design that conforms to your face and protects against irritation. With The i-STUBBLE PRO you will always be looking sharp, ready for the boardroom or for that hot date!
3-Year warranty
vsformen.com.au
Step up to the next level in precision and power with VSforMen's highest performance clipper to date. Featuring 6 x cutting power*, Japanese steel blades and new comb guide technology, now you can cut and shape with unmatched confidence.
5-Year Warranty**
*Compared to VSforMen VSM7437CA magnetic motor clipper
**5 year warranty covers clipper motor. Blade set subject to a 2 year warranty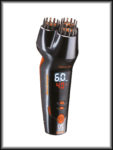 The Beard Designer, RRP $299.95
Total beard mastery is finally within reach. Featuring a revolutionary patented 3D cutting system, the Beard Designer delivers ultimate beard and stubble perfection like no other tool before. Lithium powered, it uses smart comb technology for unparalleled performance and comfort. Respect the growth!
3-Year warranty, available from Shaver Shop
The ultimate go-to facial grooming system for shaving, trimming and detailing, The Man Kit is ideal for the first-time groomer or a handy travel kit for the on-the-go guy. It includes a full-size rotary shaver, beard and stubble trimmer and detail trimmer. Trim and detail at-home or on-the-go!
2-Year Warranty
vsformen.com.au
For the man who likes to keep it simple, The All-Rounder offers all you need for trimming of face, body and head. It includes a foil shaver head and body grooming comb guide, and it's 100% waterproof so shower ready! Plus, a storage stand makes sure all your needs are always on hand. Nice!
2-Year Warranty
vsformen.com.au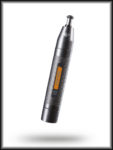 The Diamond Precision, RRP $19.95
Tame the hair that isn't meant to be there! Featuring Diamond-Protect Technology for no pulling – guaranteed — and a Three-Level Blade System offering 3 x more effective trimming*, this next level grooming essential is also washable for hassle free maintenance.
2-Year warranty
vsformen.com.au
For the full article grab the September 2019 issue of MAXIM Australia from newsagents and convenience locations. Subscribe here.